2016 Video Awards Judging Committee
Chair: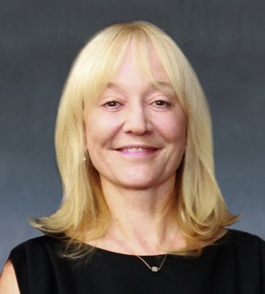 Jody Brown, EVP, Corporate Communications, PR, & Congressional Relations
CACI International Inc., Arlington, Virginia, USA
Jody Brown is Executive Vice President of Public Relations, Corporate Communications, and Congressional Relations at CACI International Inc., a provider of information solutions and services in support of national security missions and government transformation for Intelligence, Defense, and Federal Civilian customers. Jody initiates and directs the company's internal and external communications, public relations, congressional relations, marketing communications, corporate branding and strategies, philanthropy and community relations, and employee communications. She leads the coordination of strategic leadership events, provides critical direction for change management activities, and is a member of the company's Mergers & Acquisitions Executive Team. Jody provides strategic input and direction to the company's investor relations and has led or made major contributions to a wide range of projects and initiatives that have spurred and supported CACI's growth. Her contributions have been essential in enabling CACI to sharpen client focus, increase awareness of the company's solutions and capabilities, expand into new markets, enhance recruitment communications, and enhance shareholder value.
Committee:
Israel Bonequi, Creative Director / Producer
Birds Nest Foundation, New York, NY, USA
Creative director, producer and cinematographer who's work include the New York Emmy nominated TV series LUNCH NYC; the award-winning documentaries LUNCH the film and Healing Magdalene and hundreds of PSAs, commercials and video content. Mr. Bonequi is a member of the National Academy of Television Arts & Sciences (EMMY), the International Documentary Association, The Art Directors Club and serves as a judge for the New York Emmy Awards and The American and International Business Awards.
Jason Childers, Principal
2Ten Consulting, Seattle, Washington, USA
Jason is passionate about building strong brands and intrigued by the power of great marketing. He has helped build outstanding brands in a variety of industries and his work has won six Stevie Awards. He recently started his own consulting practice, 2Ten Consulting.
Tom Davis, Senior Associate/Creative Director
VidLocity, Golden, Colorado, USA
Toby Eckhardt, CEO & Chief Creative Officer
Focused Image, Falls Church, Virginia, USA
Toby Eckhardt is the founder of Focused Image, a communications firm that helps clients realize their business potential and growth opportunities through brand development, marketing, advertising and PR. Toby has developed strategic plans, award-winning designs, and highly creative campaigns brands such as Airbus, Bechtel, Black & Decker, CACI, CSC, Spirit Aerosystems and many others.
Kalin Ivanov, Producer/Director/DP
ArtVanguard Creative, Brooklyn, New York USA
Kalin Ivanov is an award-winning cinematographer, producer and video artist. He has many film and television credits as a director of photography, producer and editor (The Date, The Gift, Feeling to Dive and Other Stories, The Gates of Christo and Jeanne-Claude, Irish Writers in America, Theatre Talk, Canapé, Nueva York, Art or Something Like it, etc.). Kalin is the recipient of 3 Emmy® Awards and a member of National Academy for Television Arts and Science. He has also been member of the jury on different film festivals and a judge for the Emmy Awards.
Rachael Lyon, Director of Public Relations
Victorinox Swiss Army, New York, New York, USA
Jeremy Mason McGraw, Owner / Creative Director
Global Image Creation, Bentonville, Arkansas, USA
Jeremy Mason McGraw is the owner of Global Image Creation, an international producer of media for the luxury travel industry. With a background in live production, production design and illusions, Jeremy's artistic history provides a unique creative foundation for his commercial projects.
Stan Mendoza, Managing Partner, Creative and Production Services
Mendoza Media LLC, Montclair, New Jersey, USA
With 25 years of industry experience, Stan is expert in the creative development and production of TV commercials, PSAs, corporate and website videos, and films. His projects have been recognized with awards of excellence and shown at prestigious venues in the U.S. and internationally. Stan earned his B.F.A. in Cinema at the University of Bridgeport.
Georgette Pascale, Founder & CEO
Pascale Communications, LLC, Fairfield, Connecticut, USA
As Founder & CEO of PC, Georgette has a vast array of experience in public relations, a wide portfolio of diverse marquee clients, and a long history of happy customers. Clients, editors and third-party organizations have called Georgette "efficient", "effective", "the best medical PR person ever encountered" and "impressively knowledgeable."
Joanna Ratajczak, Managing Director
Jazz Radio Berlin, Berlin, Germany
JazzRadio 106,8 is for sure one of the reasons I love Berlin so much and the medium which gives me the possibility to share this feelings with other Berliners. Since 2005 I have been a stage presenter and Deejane for various events like awards or fashions shows, music events and discussions. In 2007 I opened my own recording studio. I have also been involved in supporting and presenting the Polish culture in Berlin. 2008 I started to work for rbb (Rundfunk Berlin-Brandenburg), a public TV Station for the German states of Berlin and Brandenburg as a TV journalist, presenter and author.
Molly Tatting, Director of Cigna Health Care Reform Consulting and Communications
Cigna, Bloomfield, Connecticut, USA
Since 2010, Molly has spearheaded Cigna's Informed on Reform brand, delivering communications and consulting services across all internal and external stakeholders. Prior to taking on this role, Molly led a communications and engagement team at Cigna. Before joining Cigna, Molly worked in communications for Definity Health, and at HealthPartners, where she started her career.
Vincent Verdi, Producer
CUNY TV, New York, New York, USA