2016 Marketing Judging Committee
Chair: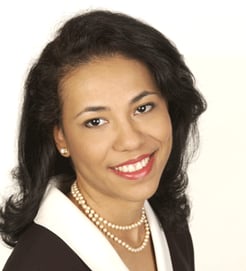 Gina Ellis-Strother, Director of Marketing
Charleston County Park & Recreation Commission, Charleston, South Carolina, USA
Gina Ellis-Strother has been Director of Marketing for Charleston County Park & Recreation Commission since 2013.  She has had more than 20 years of experience in travel and technology marketing, and previous employers included American Airlines, SABRE, Worldspan, and Verizon Wireless. 

In 2015, the American Marketing Association of Charleston awarded Gina the Spark! Award for Marketer of the Year for her innovative rebranding and advertising work for Charleston County Parks. That same year, she was presented with the Gold Stevie Award for Marketer of the Year at the American Business Awards in Chicago. She is a member of the American Marketing Association, serves as an officer of the board at the Charleston Collegiate School, and continues to use her marketing expertise to support the nonprofit organization, The Parklands Foundation. 

Gina graduated Cum Laude with a Bachelor Degree from Hunter College at The City University of New York, and received a Master of Business Administration at The Citadel Military College of South Carolina. She presently lives in Charleston, SC with her husband Troy and daughter Gabrielle.
Committee:
Sana Baig, Vice President, Global Digital Marketing
Worldwide Clinical Trials, King of Prussia, Pennsylvania, USA
As Vice President, Global Digital Marketing, Sana Baig is responsible for driving Worldwide Clinical Trials' digital marketing strategy, including the successful development, implementation, and measurement of digital marketing programs that drive awareness for Worldwide while producing tangible sales leads that drive revenue. Sana holds a BBA in Business and Computer Information Systems from Temple University and a MS in Computer Science from Penn State University.
Debra Bergevine, Vice President and Chief Marketing Officer
DCR Workforce, Inc., Boca Raton, Florida, USA
As Vice President and Chief Marketing Officer of DCR Workforce, Debra is responsible for overseeing the company's global marketing activities, driving sales excellence and go-to-market effectiveness. She has consulted with dozens of Fortune 500 companies, helping to shape their indirect procurement and workforce management programs.
Julien Brandt, Founder and CEO
OrganikSEO.com, Solana Beach, California, USA
Julien Brandt is the Founder & CEO of Organik SEO, a San Diego-based online marketing company that harnesses the power of SEO, social media and content marketing to help businesses increase their online exposure. Julien and his team of specialists manage search engine optimization projects, social media campaigns, web development projects and content marketing campaigns.
Leslie Cozatt, Director of Marketing, Thought Leadership & Content Strategy
Optum, Eden Prairie, Minnesota, USA
Director of Marketing, Provider - Thought Leadership & Content Strategy at Optum. Lead strategist in developing Optum's award-winning thought leadership & content strategy. Authored eBook on best integrated content marketing practices utilized throughout Optum.
Natalia Diaz Payton, Marketing Specialist
Forte Payment Systems, Allen, Texas, USA
Natalia obtained a B.A. in Speech Communications with a minor in Ethnic Studies from Colorado State University. Her adaptability has enabled her to work in various fields including film, education, finance, sports and live entertainment. She has worked in tandem with some of the biggest event producers including Clear Channel Radio, The Grammy Museum at L.A. LIVE, Nokia Theatre L.A. LIVE, STAPLES Center, JW Marriott Los Angeles L.A. LIVE, Los Angeles Clippers, LA Galaxy and the LA Kings.
Mary DiMaggio-Finley, Senior Vice President
BioCentric Inc., Collingswood, New Jersey, USA
Ms. DiMaggio has more than 25 years of experience in a complete range of strategic multi-media health communication services for government programs, consumer awareness and health education, social marketing, partnership development and brand management. Ms. DiMaggio is the Senior Vice President of Government Relations for BioCentric Inc. a medical communications company.
Christopher Faust, Chief Marketing Officer
Qvidian, Chelmsford, Massachusetts, USA
Christopher Faust is an accomplished global marketing executive with deep domain expertise in the technology sector, and a proven track record with startup, venture-backed, and private equity based high growth companies. Mr. Faust is a thought leader presenting and writing on best practices in successful marketing and sales execution.
Jean Gea, Product Marketing Strategist
ESRI, Kirkland, Washington, USA
Experienced software marketer, passionate about tech and its ability to make positive, disruptive change in lives and livelihoods. Positioned products toward the cloud and SaaS licensing models. Lived, worked and studied on 3 continents. Effective, efficient and adaptable, honed through years of high-pressure marketing agency experience. INSEAD alumna.
Deanna Harms, Executive Vice President
Greteman Group, Wichita, Kansas, USA
Clients naturally seek Deanna Harms counsel. Maybe its her solid background in journalism, public relations and account management. Or the smarts she brings to every challenge. She rolls up her suit-jacket sleeves, works with terrier-like tenacity and loves every moment. Deanna guides clients through choppy waters, from new-product rollouts in fiercely competitive markets to leveraging interactive media for brand building. Sonia and Deannas yin-yang creates a force that breaks down barriers and drives projects forward. Deanna ensures that we think through every project with equal attention to quality and outcomes, creating a responsive, resourceful, client-first team.
Gordon Hochhalter, Head of All Creation
Art Of It, Chicago, Illinois, USA
Gordon started life as a copywriter.Today he is the "Head of All Creation" at the Art Of It, a creative consultancy. Along the way he has been a Creative Director, Director Creative Development, Vice President Creative Director, Group Director / Integrated Marketing Communications Creative, Partner Creativitystrategyconnectivity, and Managing Partner.The proud owner of more than 450 creative awards from the likes of The One Show, Clio, Art Directors Club, Addy, Andy, New York Festivals, International Titan, Telly, CEBA, and Ace Awards, Gordon has also reinvented a very successful integrated branding firm not once but four times.
Chris Hook, Director, Global Marketing
Advanced Micro Devices, Austin, Texas, USA
Chris is a marketing and communications visionary with over 20 years' experience with Fortune 500 companies. At ADM, Chris is currently hiring a world-class marketing team to breathe excitement into the world's premiere VR and gaming hardware brand (send your resume to chris.hook@amd.com). In 2015, Chris served as Final Judging Chair (Corporate Communications) for the American Business Awards.
Allen Jernigan, President & CEO
My Marketing Department, Inc., Seminole, Florida, USA
Patrick King, Founder & CEO
Imagine, Inc., Manassas, Virginia, USA
Patrick's experience in branding, graphic design, website development, marketing technology and doodling has helped him win the company dozens of industry awards, including those from the Prince William County Chamber of Commerce, VEMA, Marcom and W3. Patrick serves on several boards of directors including those of Historic Manassas, Inc., Court Appointed Special Advocates (CASA) and the Manassas City Public Schools Education Foundation. He is on the advisory boards of the Greater Prince William Food Council and The New School.
Hao Kuo, Marketing Manager
Aurico, Arlington Heights, Illinois, USA
Hao Kuo is the Marketing Manager for Aurico, a global leader in background screening and drug testing services. He has been with Aurico for 5 years developing marketing strategies to further the growth of the company leading to its recent acquisition by CareerBuilder.
Catherine LaCour, Senior Vice President, Corporate Marketing
Blackbaud, Charleston, SC, USA
Bringing 18 years of leadership experience, Catherine LaCour is Senior Vice President of Corporate Marketing and member of Blackbaud's executive leadership team. She is responsible for Blackbaud's global brand, corporate communications, public relations, event strategy, marketing services, and other strategic functions to catalyze growth, accelerate innovation and deliver outstanding customer experience.
Acacia Mace, Communications Specialist
OptumRx, Overland Park, Kansas USA
Acacia Mace is a communications specialist with a natural ability to promote ideas through written, verbal and nonverbal types of communication. She has a bachelor's degree in business administration with an emphasis in marketing and is skilled in project management, internal communications and overcoming challenges with ease.
Ashley Mayhew, Employer Brand Specialist
TD Bank, Toronto, Ontario, Canada
Graduated with a Masters of Industrial Relations and Human Resources from U of T while working in the Employer Brand space- a true hybrid between HR and Marketing. Specialize in Branding, Online Marketing and Social Media strategy. Passionate about developing company brands and storytelling.
Bruce D. Murdy, President
Rawle Murdy Associates Inc., Charleston, South Carolina, USA
Bruce Murdy is president of Rawle Murdy, a full service integrated marketing firm in Charleston, SC. Bruce started his career at top tier advertising firms in Tampa and Chicago before moving to Charleston in 1987. The digitally-savvy agency focuses on strategic development, with a vision of creating ideas that can change the future for their clients.
Beth Nathan, Assistant Director of Marketing & Sales
South Carolina Aquarium, Charleston, South Carolina, USA
Beth began her career in the for profit space more than 15 years ago. Currently thriving in the non-profit world, Beth joined the South Carolina Aquarium for a second-stint in 2013 to run the marketing and sales teams implementing creative, results driven products that move the audiences of today and tomorrow.
Christopher Risheill, Senior Director of Communications and Events
Ohio AEYC, Westerville, Ohio, USA
A previous American Business Award winner himself, Chris works with the best for profit and non-profit organizations in the country because he is good enough, smart enough and gosh darn it, people like him!
David Rockenbaugh, Senior Writer and Creative Director
AbbVie, Chicago, Illinois, USA
Award-winning people persuader and client delighter. Over 30 years in marketing communications as a creative director and writer for boutique and megatique agencies such as Ogilvy, Wunderman and Della Femina McNamee. Published four kudos-conferred family games and wrote a musical about Alfred Hitchcock wooing his blonds in Heaven.
Jean Romano, Marketing Specialist
University of Arkansas for Medical Sciences, Little Rock, Arkansas, USA
With 30+ years of advertising and marketing experience for industries such as telecommunications, pest control, tourism and healthcare, Romano has worked in both corporate and agency settings. She's currently Marketing Specialist at the University of Arkansas for Medical Sciences, where she develops and implements brand advertising and other marketing initiatives.
Vishal Sapra, Growth & Innovation
MRY, New York, NY, USA
Sitting at a quirky and awesome intersection of Madison Avenue, Wall Street, and Silicon Valley, I helped lead global new business and innovation efforts at MRY (formally Mr Youth), working with brands to assess their business needs and deploy digital and social media infrastructure, strategy, analytics, and content services.
Susan Saurage-Altenloh, President & Chief Insights Officer
Saurage Research, Inc., Houston, Texas, USA
Susan employs creative research methodologies that deliver the "big ideas" for successful marketing strategies for planning and brand development. Susan surfs the early adoption curve of new techniques and methodologies and has won several national and regional awards for clever, unique research approaches to securing critical information for clients.
Tina Stafford, Principal & Client Services Director
Stafford Creative Inc., Edmonds, Washington, USA
As agency principal and client services director, Tina is the lead project manager for all Stafford Creative projects and the primary client contact. Stafford Creative's groundbreaking work for Seattle-based senior living management company, Leisure Care, has led to seven ABA Stevie Awards.
Nichole Stevens, Director of Marketing
Roper St. Francis, Charleston, South Carolina, USA
Nichole Stevens is Director of Marketing at Roper St. Francis, Charleston's only private, not-for-profit health system. Nichole oversees Marketing, Corporate Communications/PR and the system's Contact Center. Prior to Roper St. Francis, Nichole worked for Southern Regional Medical Center and Wellstar Health System both based in Atlanta, GA.
Scott Thomas, CEO
Exegan Music Group, Las Vegas, Nevada, USA
Molly Waring, Director of Media Relations
Explore Charleston, Charleston, South Carolina, USA
Molly Waring is the Director of Media Relations at the Charleston Area Convention and Visitors Bureau. During her four years with the CACVB, the Charleston area has won numerous awards, including Condé Nast Traveler Readers Choice #1 U.S. City Award for five consecutive years as well as Travel + Leisure's World's Best #1 U.S. City Award for three consecutive years. Throughout the year, Waring works with scores of editors, producers, photographers, and freelancers affiliated with publications worldwide.
Connie Weaver, Executive Vice President & Chief Marketing Officer
TIAA, New York, New York, USA
Connie Weaver is EVP and CMO at TIAA, a Fortune-100 financial services firm that specializes in the needs of professionals in the academic, research, medical and cultural fields. She has led a transformation of the company's marketing strategy, including the re-introduction of the brand as TIAA, a completely redesigned web site, and comprehensive B2B and B2C customer experience and engagement strategies. Prior to TIAA, Connie held senior roles in marketing, strategy, and investor relations at Microsoft, AT&T, BearingPoint, The Hartford, and other firms.
Jake Wengroff, Founder/Director
JXB1 Social Business, West Palm Beach, Florida USA
Jake Wengroff is the founder of JXB1 Social Business and advises clients on the full spectrum of paid, owned and earned media strategies, including content marketing, social media, and analytics. Jake also reports on tech news and trends on Overnight America on CBS Radio.
Becky Wilson, President & Chief Visibility Officer
WDS Marketing and PR, Overland, Kansas, USA
Becky S. Wilson is the Chief Visibility Officer at WDS Marketing & Public Relations, a boutique agency that uniquely utilizes media, accolades, awards, milestones, events and other prime public relations opportunities to help clients get known in the most positive, dynamic, profitable and highly enjoyable ways. Becky is a 2014 Kansas City Influential Women and Stevie Awards for Women honoree. Contact Becky Wilson @bwilson@wdspr.com. www.WDSPR.com
Gregory Wright, Director, Content Marketing
Association of National Advertisers, New York, New York, USA
Gregory Wight is a skilled marketing technologist with more than 12 years of experience in marketing, communications and advertising. He has an MBA in Marketing and a BS in Political Science and Geography. Currently with the Association of National Advertisers leading their marketing procurement and brand management events and content areas, he has extensive experience with marketing across a wide range of industries.
Didi Yunginger, CMO
LM Wolper Information Delivery, Easton, Pennsylvania, USA
Didi Yunginger plans and executes content marketing and social media for LM Wolper Information Delivery, a provider of subscriptions and related information services to academic and medical institutions, corporations, public and government libraries. Her prior experience includes B2B marketing for Rodale, Inc. sports magazines and magazine and newspaper writing.