2016 Live Event Awards Judging Committee
Chair: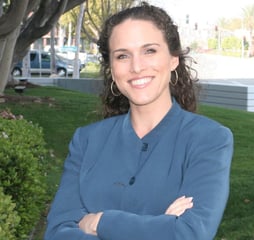 Staci Johnson, Vice President of Marketing
Roth Staffing Companies, L.P., Orange, California, USA
Staci Johnson is the Vice President of Marketing for Roth Staffing Companies, one of the largest privately held staffing companies in the country. She heads the corporate marketing department and all its functions, including campaigns, website creation, digital marketing, email catalogs, social media, live events, virtual events, public relations, newsletters, branding … if it gets communicated, it goes through Staci's Marketing team.

Staci was the recipient of the 2015 Gold Stevie Award for Marketing Executive of the Year. With her help, Roth Staffing Companies has been honored by Fortune as a 100 Best Workplaces for Women and 50 Best Small & Medium Workplaces, as well as Best Staffing Firms to Work For by Staffing Industry Analysts, and Best of Staffing for both Client and Talent Satisfaction by Inavero and CareerBuilder. Staci's Marketing team has been lauded with VOICE Awards from the American Staffing Association for five consecutive years and referred to as the best Marketing department in the industry.  The team has also been recognized with B2B Marketing Awards.
Committee:
Jarie Bolander, COO
Lab Sensor Solutions, San Francisco, California, USA
Jarie is an engineering by training and an entrepreneur by nature with over 20 years of bring innovative solutions to market. He is currently the COO of Lab Sensor Solutions, a digital health company that is applying sensor technology to track clinical samples to prevent spoilage.
Jeff Carte, Partner; VP Sales / Marketing
Eagle Print Dynamics, Orange, California, USA
Jeff leads our team with over 36 years in the marketing and branding industry. When your company needs the expertise to market and brand more effectively as you grow your business, Eagle Print Dynamics is an obvious choice. We look at your company's unique needs as we start from scratch to create, design, print, provide promotions, apparel, signage, as we implement and fulfill your item(s) or total campaign. Make Your Business Soar today…
Marc Charles, Vice President, Director of Business Leadership
Momentum Worldwide, New York, New York, USA
Marc leads the team with over 10 years of agency experience working on a diverse roster of brands. He is an accomplished luxury, automotive, and multicultural marketing executive with a proven ability to drive measurable business results. His focus on innovative strategic solutions building brand equity , driving scale and maximizing ROI help move his agency and clients forward. He has held roles on account categories from Sports and Television to Financial Services and Technology.
Katherine Goldman, SVP, Executive Creative Director
Jack Morton Worldwide, New York, New York, USA
Katherine Goldman is SVP, Executive Creative Director at Jack Morton Worldwide in New York. There she has led strategy development and creative application for major clients including Verizon, IBM, UPS, Pitney Bowes, The Wall Street Journal, Goldman Sachs, CA Technologies, Panasonic and Xerox.
Gerald Huesch, President & CEO
Global Leadership School, Durmersheim, Germany
Senat der Wirtschaft, CEO Global Leadership School, CEO Deutsche Gesellschaft für Stressmanagement mbH: "The business world is complicated. There are no 1 : 1 equations anymore. We need to synchronize our leadership and collaboration for any task, project or transformation - to avoid deadly double and blind work." Gerald Huesch offers this global evidence based leadership system.
Dan Lansford, Member of Board of Directors / Channel Ops Installation Manager
Youth Focus Inc./ Apple, San Jose, California, USA
I have been involved in youth programming for over 15 years as a board member for Youth Focus Inc. Through this organization, we award thousands of dollars in scholarship yearly, as well as teach leadership skills to young people. In my day job, I work at Apple's headquarters.
Phil Larson, Senior Producer
inVNT, Washington, D.C., USA
Phil Larson is a Senior Producer with one of the leading brand communications agencies in the world: INVNT. Specializing in creative services, meetings & events, media & digital, and branded environments, he's collaborated and produced experiences for a wide range of clients that include: PepsiCo, Merck, SHRM, Subway, and MetLife.
Andrea Michaels, President
Extraordinary Events, Sherman Oaks, California, USA
Winner of more than 41 Special Events magazine Gala Awards, Andrea was honored as the "Pillar of the Industry" during The Special Event Gala in 2014. This unique one-time-only achievement award, on the heels of the 25th Anniversary of Extraordinary Events, recognized Andrea for a lifetime of elevating the quality, integrity, creativity and impact of the events industry, as well as spearheading its international outreach. Andrea is also the first inductee into the Special Event Industry Hall of Fame and the recipient of the coveted Special Event Award of Excellence and a Lifetime Achievement Award.
Avis Richards, CEO & Founder
Birds Nest Foundation/Productions, New York, New York, USA
Avis Gold Richards is the Founder and CEO of Birds Nest Foundation™, a 501(c)3 non-profit creative group that produces high-quality documentaries, short videos and public service announcements (PSAs) for charitable organizations. An award-winning executive producer and director, Avis has produced and directed over 50 films and multiple websites and events. The goal of Birds Nest Foundation is to provide the media to educate and promote important causes and issues that enable non-profits and other foundations to communicate their messages through "moving pictures.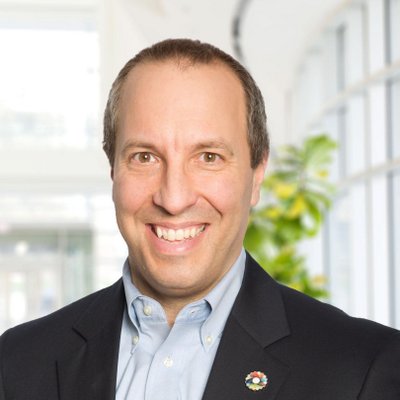 David Saef, Executive Vice President, MarketWorks & Strategy, CTSM
Global Experience Specialists (GES), Las Vegas, Nevada, USA
Understanding your needs is fundamental. David and his team conduct ongoing research to make sure we are always in alignment with industry trends, growth projections and your needs. Through our MarketWorks division, his team can offer the same services for you and your event, focusing on strategy development and marketing initiatives that help you drive more success.
Keira Shein, Business Strategist & Communications Consultant
Shein Strategies, Baltimore, Maryland, USA
Keira is a trusted strategic communications advisor to C-level executives of public and private companies, ranging from entrepreneurial start-ups to Fortune 100's. She is an expert in translating technology into positive, high-profile media stories and creating communication programs and strategies that help companies win customers and generate revenues.
David Sonntag, CEO
Decibel Management, Arlington, Virginia, USA
David Sonntag is the owner of Decibel Management and brings extensive experience creating, planning and producing live events. He has experience with event design and production, Presidential advance, marketing tour logistics, transportation management, as well as public relations, marketing and communications.