2016 Human Resources Awards Judging Committee
Chair: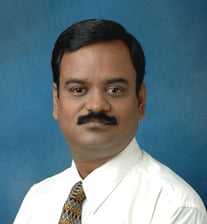 Narasimhan Srinivasan, Vice President & Head of Human Resources
Tata Consultancy Services, Edison, New Jersey, USA
Narasimhan Srinivasan (Narsi) is the Vice President and Head of Human Resources for Tata Consultancy Services (TCS) in North America. He has been with TCS for the last 22 years. Narsi's career spans 27 years, and during that time, he has played multiple roles in Delivery, Business Development and Human Resources areas in the IT Industry. He has been working in Human Resources for the last 9 years. His key roles at TCS include Global Head of Learning and Development, Head of Organizational Effectiveness, HR Director– APAC, Regional Manager–Bristol, UK, and Client Partner for Standard Chartered Bank, Target, AXA, and Nedcor Relationships.

Narsi graduated from Birla Institute of Technology and Science, Pilani, India, with a Master ofScience (Hons.) Chemistry, and a Master of Science (Technology) Computer Science in 1985. Narsi is very much interested in sports and plays cricket and golf.
Committee:
Stacey Boyle, Chief People Planner
Smarter People Planning, North Aurora, Illinois, USA
As the Chief People Planner, Dr. Stacey Boyle is focused on managing strategic partnerships and helping customers identify and realize human capital value. Dr. Boyle has extensive experience in strategic consulting, program and product evaluation, assessment, measurement and product development. She is is recognized as a thought leader and expert in delivering human capital measurement solutions. She has over 20 years' experience with a focus on learning and development.
Lily Cai, Senior HR Communications and Learning Specialist
TriNet HR Corp, San Jose, California, USA
Lily began her career in the San Francisco Bay Area as an evening news producer at KTSF, and went on to hold communications and L&D roles at Atmel and TriNet HR. Lily holds a master's degree in journalism from Northwestern University and a bachelor's degree in business marketing and journalism from San Jose State University.
John Christian, Director, Human Resources
Tata Chemicals North America Inc., Rockaway, New Jersey, USA
Meghan Hill, Director of Human Resources
Builder Homesite, Austin, Texas, USA
Progressive and dynamic Human Resources Leader with 16 years of experience.
Robert Klein, President
Robert Klein and Associates & DeSales University's MBA Program, Harleysville, Pennsylvania, USA
Bob is an adjunct professor at the DeSales University's MBA School. He has served as an adjunct professor at Philadelphia University, California State University and UCLA. He has also served as Director of Global Training for Pfizer and Director of National Training for Nabisco. He earned an MBA from California State University. At Pfizer, he trained more than 5,000 executives in 40 different countries in a dozen different languages.
Rodney Morris, Senior Vice President
The Elliot Group, San Francisco, California, USA
Executive leader with extensive expertise in the vision, design, and implementation of human capital strategy from emerging concepts to high-growth corporations and from quick service restaurants to polished casual dining working across the private, private equity, and public company domains.
Kirk Musselman, Director, Human Resources
Cars.com, Chicago, Illinois, USA
Kirk provides HR leadership and services that help fuel the continued growth of one of the Internet's premier, original digital media companies.
Jesintha Rajaratnam, Managing Partner
Joje India Consultants-Finance & HR, Ras Al Khaimah, United Arab Emirates
Mark Spool, President
Management Development Solutions, West Chester, Pennsylvania, USA
Mark Spool has over 30 years experience in human resources. He has consulted in a variety of industries, and held management positions in Fortune 500 companies. Mark holds a Ph.D. in Industrial/Organizational Psychology from Michigan State University. He is the lead judge for the HR Department of the Year Award.
Tracy Tran, Recruiter, Sourcer and Social Media Specialist
The HR SOURCE, Fairfax, Virginia, USA
Tracy has been in the recruiting/HR field for twelve years. Tracy currently works for The HR Source.
Susan Varghese, Talent Management
Cynet Systems Inc, Ashburn, Virginia, USA
Susan Varghese holds a Masters degree in Personnel Management & Industrial Relations from TATA Institute of Social Sciences (TISS), Mumbai. She has served in various capacities in the field of Human Resources and Management and is currently working in Talent Management with Cynet Systems Inc, Ashburn Virginia.