2016 Company / Organization Awards Judging Committee
Chair: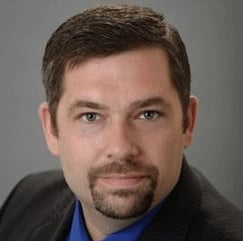 Robert Frost, Vice President, Customer Care
Carbonite, Inc., Boston, Massachusetts, USA
Rob Frost is Vice President, Customer Care for Carbonite, a leading provider of hybrid backup (cloud and local) and recovery solutions for home users and businesses. Rob is hyper-focused on customer satisfaction and sets the highest standards for customer service. As VP of Customer Care, Rob and his award-winning, global customer care team continually strive to make sure every customer interaction is a positive experience. 

Prior to joining Carbonite, Rob was Director of Client Services and Technical Support at Intronis. Rob also served as Senior Director of Support and Global Client Relations at Acronis, where he spent three years in Moscow, Russia, delivering global support in nine languages.
Committee:
Suraya Bliss, Digital Communications Consultant
LegalShield, Bentonville, Arkansas, USA
Award-winning communications professional with a proven record in creating and leading comprehensive external and internal communications, public relations, and marketing strategies to achieve business goals and objectives.
Jane Bryant, Director
Spire Communications, Potomac Falls, Virginia, USA
Jane Bryant oversees public relations and marketing for government and commercial organizations with Virginia-based Spire Communications. She has more than 20 years' experience and has worked as a trade journalist, corporate VP of marketing and with PR firms. Her PR acumen has led to major award wins, high-profile speaking placements, key interviews with sought-after media and prominent article placements in leading publications. Bryant received a Bachelor of Science in journalism from the University of Kansas, Lawrence.
Jennifer Cherry Foster, Senior Vice President
Marx Layne, Farmington Hills, Michigan, USA
Cherry Foster is Senior Vice President and Chief Digital Officer. She oversees media and social relations for clients in a broad range of industry sectors including retail, restaurant, real estate and emerging technologies, and directs the agencys social media practice. With extensive experience in the retail sector, Cherry Foster also counsels clients on retail theory as well as sales and communications strategies.
Dave Craig, Vice President, Human Resources
Fazoli's Restaurants System Management, LLC, Lexington, Kentucky, USA
Dave Craig is Vice President, Human Resources for the 220-unit, Lexington, KY-based Fazoli's Restaurant chain. A native of Akron, Ohio and graduate of Ohio University, Dave has been in the restaurant industry for over 30 years, including 20 years with Fazoli's as the Company's senior HR leader and 10 years in various HR roles with the Long John Silver's Seafood chain. Dave and family reside in Lexington, KY.
Joseph Foy, Lean Manufacturing Manager
M&M Electric Service, Inc., Gastonia, North Carolina, USA
I worked for M&M Electric in their electrical panel shop for nine years. After the ninth year, I was promoted to the Quality Department where I helped design and implement the first Quality Management System for an electrical manufacturer/systems integration company in the United States. After our certification, I aided in designing and developing a Quality Management System, to completion, for the first ISO 9001 certified Ice and Water distributor in the United States. My efforts as Lean Manufacturing Manager have saved M&M over $1,000,000 annually.
Melody Haller, Principal
Joule Strategic Communications, San Jose, California, USA
MKH has worked been a principal/owner in the public relations industry since 1990, focusing on emerging technology and entrepreneurial ventures. In 1993 she was CEO of the first firm to focus on the Internet. In 1996 she founded Antenna Group, Inc., which she sold in 2010.
Eric Halvorson, Senior Vice President, National Services Group
Wells Fargo, Minneapolis, Minnesota, USA
Eric Halvorson is a Senior Vice President in the Treasury Management Group. Based in Minneapolis, he is responsible for Operations, Implementation and Client Support for the newly created, enterprise-wide Banking as a Service Channel. Eric has a wide range of experience in consumer finance, treasury/cash management, mortgage and banking spanning more than 20 years. Prior to moving to Treasury Management, Eric managed operations for Wells Fargos Joint Venture mortgage companies.
Scotty Hester, Quality Manager
M&M Electric Service, Inc., Gastonia, North Carolina, USA
I have worked in Quality for over 25 years. Through my professional pursuit of Quality I have specialized in ISO and Lean Six Sigma. I have designed and developed software that satisfies 7.3 of the ISO 9001:2008 standard and I taught GDT and ISO courses at a collegiate level. I am a Lead Auditor to the 9001:2008 and 9001:2015 standards and I am a Lean Six Sigma Black Belt through the ASQ and the IASSC.
Fatih Hidirligil, President
It's Always Christmas in NY, Inc., New York, New York, USA
Fatih Hidirligil, born in Turkey 1977, has Bachelor's and Master's degrees in Economics and Business Administration, with expertise in import and export. He is CFO running his wife's Christmas businesses with acclaimed success, and they have a precious son. He serves on the board of a non-profit organization.
Neslihan Hidirligil, Founder
N&F Global Corp, New York, New York, USA
Born in Turkey in 1978, Neslihan came to U.S. in 2002. In 2004, she found that her passion is to spread Christmas spirit year-round, and her ornaments now hang worldwide. She is the largest Christmas retailer on the East Coast, and designs the ornaments and displays at her stores.
Alison Higgins-Miller, Vice President of Business Development and Information Technology
International Corporate Advisory Pte Ltd, Singapore
A results-oriented, visionary C-Suite Executive with more than 20 years of global sales, marketing and operational experience. Trusted and respected, I am renowned for results, thought leadership, commercial acumen, and developing and driving strategy to maximise growth potential and organisational efficiency. My teams can be depended upon for over achievement, customer loyalty, and partner productivity. As a prolific public speaker, I have presented in multiple cultures on a broad range of topics..
Jaimon Jacob, Head - Customer Service & Business Excellence
UAE Exchange Centre LLC, Dubai, United Arab Emirates
Jaimon Jacob, a Master of International Business, has over a decade of experience in addressing operations management and organisational excellence. He has been instrumental at work on designing, developing and establishing systems for critical elements of Business Excellence such as Strategy Deployment, Performance Management, Continual Improvement, Break-through and Daily Work Management, among others.
Craig Jacobson, Founder
Open Spaces Marketing, Encinitas, California, USA
Craig leads the Open Spaces consulting team. Craig's experience comes from both large companies and from being a small business owner. He successfully implemented marketing automation systems in 200+ small businesses over last 7 years, resulting in significant traffic, leads and sales growth for clients.
Anila Kalleshi, President
Kalleshi Centre, Tirane, Albania
My name is Anila Kalleshi. I'm 44 years old and I am from Albania. I am a nutrionist and I run the most successful Weight loss center in Tirana. I've written 5 books: "How to lose weight", " Diet?! Not only", "Challenges Diet", "28 Day Diet" and "Live Healthy".
Justin Kulla, CEO
BusinessBlocks, San Francisco, California, USA
Justin Kulla is the Founder and CEO of BusinessBlocks, a venture backed online education company focused on empowering small businesses. Previously, Justin was a principal at Weld North, a venture capital and growth equity firm focused on education and media investments and backed by KKR. Justin also served as the Chief Technology Officer for Edgenuity. Prior to Weld North, Justin held investing roles at The Hearst Corporation and Giza Venture Capital and operational roles at Google, Credit Suisse, General Electric and Schering-Plough.
Mack McKelvey, CEO
SalientMG, Baltimore, Maryland, USA
Erin (Mack) McKelvey, CEO of SalientMG, serves as senior marketing counsel for technology companies and brands at various stages of growth. Over her 20-year career in mobile and digital, Mack has led transformative B2B and B2C company growth initiatives to accelerate revenue and create market differentiation for publicly-traded and privately-held companies.
Jay Mitchell, President
Mereo, LLC, Colorado Springs, Colorado, USA
Jay Mitchell is an accomplished business leader and entrepreneur with 20+ years piloting the revenue engines of market leaders and the private equity investors of organizations.As Mereo's Founder and President, Jay brings a passion for helping companies embrace the intrinsic value of aligning their marketing and sales infrastructure that is rooted in having personally led multiple organizations through the successful transformation, resulting in award-winning marketing, sales and client satisfaction.
Vaughn Mootoo, Category Manager
Chevron, Bakersfield, California USA
Vaughn Mootoo is the Production Operations Category Manager for the Chevron San Joaquin Valley Business Unit. He is responsible for developing contracting strategies, leading strategic sourcing events, managing supplier relationships, and leading category management initiatives that lower the total cost of ownership while maintaining operational excellence.
Charles Moss, Director of Digital Marketing
HCSS, Sugar Land, Texas, USA
Skyler leads the charge for digital awesomeness for an amazing company called HCSS, a leading software company in the heavy/civil construction industry. He's an award-winning marketer who leads a team of amazing marketers dedicated to producing world-class marketing while promoting the hard-working men and women in construction.
John Parker, VP Communication & Investor Relations
Noranda Aluminum Holding Corporation, Franklin, Tennessee, USA
Through over 20 years as a business executive at a Big Four public accounting firm and an NYSE-listed manufacturer, John A. Parker has developed a unique skill set combining accounting, finance, and corporate communication.
Don Pearce, Owner
Pearce Advisory Services, Dallas, Texas, USA
Don Pearce is currently the Owner of Pearce Advisory Services, a Company specializing in helping companies increase sales. Before then he served as Vice President for the Texas division of Alliance Technology Group and before then he held Executive Sales Management positions with Sun Microsystems, STK, Amdahl, and IBM. He has serves the Advisory Board for the Computer Science Engineering Department at Southern Methodist University and holds a B.S. in mathematics from SMU. He earned a M.S. in mathematics from Louisiana State University, where he also taught Mathematics for two years. Mr. Pearce is also a recognized leader in business management with a significant track record of success including 32 years achieving over 100% of his team's revenue quotas.
Churchill Dass Prince, Founder & CEO
Sales Intellect Company, Chennai, India
Churchill Dass Prince is a well-known Research person and an Industry Thought Leader, in multiple industries. He founded a Sales Intelligence Company named "Sales Intelligence Services, Inc" and "Sales Intellect Company" with his trademark "Sales Intelligence(tm)", based on his award winning software innovation during 2003. Churchill Dass Prince has presented 100+ research papers in International and national conferences and honoured as "Chief Guest" in 100+ International and National Conferences.
Noah Rowles, CEO
Rowles Holdings, LLC, Pasadena, California, USA
Noah Rowles is the founder of iolo technologies, a worldwide leader in the performance optimization software market. As CEO he led the business through 15 years of autonomous growth, profitability, and market leadership that ultimately culminated in a successful acquisition. As a self-taught technology architect, inventor, strategist, and multiple patent-holder, Mr. Rowles enjoys fostering high-growth business environments that produce game-changing results though a contagious spirit of innovation, quality of design, and collaborative efficiency.
Sean Shahrokhi, Senior Project & Product Manager
Verve Mobile, San Diego, California, USA
Senior Project Manager, Product Manager, and philanthropist who is always looking for opportunities to better the community, Sean Shahrokhi has been devoted to helping to drive award winning development teams and is currently Senior Project Manager for Verve Mobile, the leading location-based mobile marketing platform.
Joe Thoma, President & CEO
Awareness Campaign, Inc., Orlando, Florida, USA
Joe's experience in association and nonprofit management, as well as corporate and institutional PR/Marketing, was honed in financial services, real estate, faith communications and mainstream journalism, both on the editorial and business/management sides.He has helped nonprofits, public corporations and private firms start, build and refine their management and communications practices.
Rajani Veeramachaneni, President
E Center, Inc., Newtown, Pennsylvania, USA
Rajani Veeramachaneni leads the business operations for E Center's management consulting services across all industries in the United States. In addition to managing day-to-day consulting assignments, she develops strategic relationships to extend and expand E Center's services and capability to meet clients' global needs. Rajani draws upon a wealth of client experience in the aerospace and defense, biopharmaceutical, electronics, medical device, and software industry sectors.
Jarrod Wright, Marketing Director
Chargebacks911, Clearwater, Florida, USA
Jarrod Wright currently serves as Marketing Director of Chargebacks911. For more than a decade, Jarrod has helped businesses enhance their client base by optimizing conversions, reaching new demographics, improving the customer experience. He specializes in identifying unique branding opportunities that will create sustainable growth.