Customer Service Department Awards Judges
2019 JURY CHAIR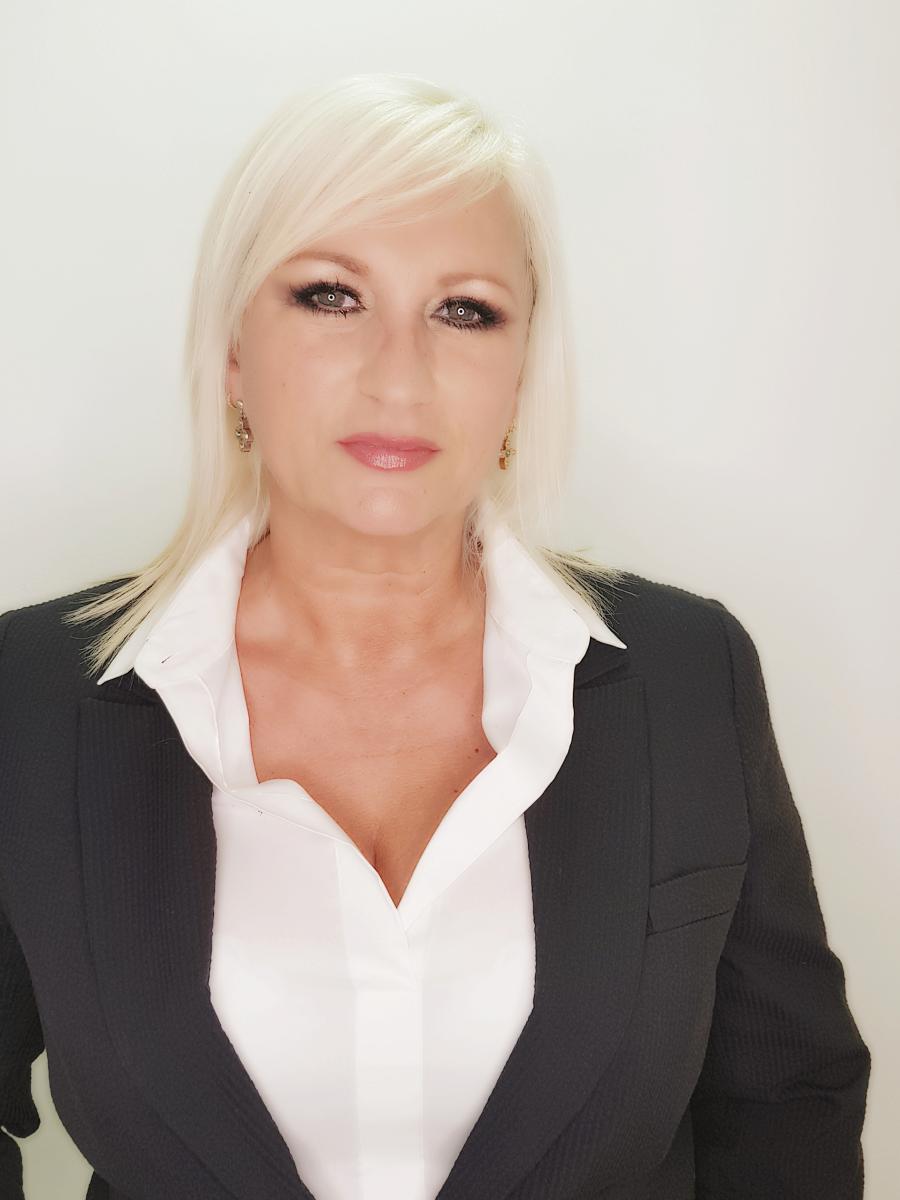 Tunde Hubina, Vice President, Customer Care & Experience, Liberty Global, Luxembourg City, Luxembourg
Tunde Hubina is a highly accomplished Senior Executive with more than 15 years of success in the telecommunications, outsourcing, healthcare, automotive, and financial service industries. Leveraging extensive experience blending a commercial mind-set with customer-centric philosophy, Tunde's key areas of expertise include customer engagement strategy, customer experience management, retention through touch points, M&A, digital customer care, contact and shared service centers, sales, change management, turnarounds, creating customer opportunities from scratch, and go-to-market strategy.

   She was Vice President Customer Care & Experience Direct-to-Home (DTH) at Liberty Global for 8 years, one of the world's largest TV and broadband companies. Tunde defined ambitions across key areas, including changing customer requirements that shape the future, aligning plans and regulations with countries, assessing suppliers and potential approaches, and developing partnership strategy. She was instrumental in standardizing technology and processes across the board. She collaborated with different countries to align the varied operating models. She has also served as Vice President Service Delivery of Genpact Europe, a global professional services firm delivering digital transformation, where she led a European transformation for automotive and health care clients to leverage scale across 17 countries. In these roles, Tunde's leadership has been marked by her ability to build customer-focused organizations while empowering her teams to improve the customer experience and constantly innovate. Earlier, at Deutsche Telecom's Hungarian and Macedonian subsidiaries, she led Customer Service for online and mobile lines of business. Tunde started her career at Telenor in Hungary.
   Tunde holds a Master's Degree in International Relations with a Major in International Management. She completed an Executive Leadership Program from IMD Business School, Switzerland, and an Executive Leadership Program from Duke University Corporate Education and the Indian Institute of Management, Ahmedabad. She has volunteered her time as a motivational speaker for the American India Foundation, encouraging more than 60 girls to consider the richly rewarding work that awaits them in the Technology and Engineering sector in India. In addition, she is an ING Marathon Charity Runner for Bátor Tábor Foundation and a supporter for Build Africa and Africa Another Way Foundation. She is a former Member of the Board of Alapítvány a Budapesti Állatkertért – Foundation for the Budapest Zoo; a former member of the Board of Skopje Zoo, Macedonia; and a member of the British Chamber of Commerce, Luxembourg.
COMMITTEE: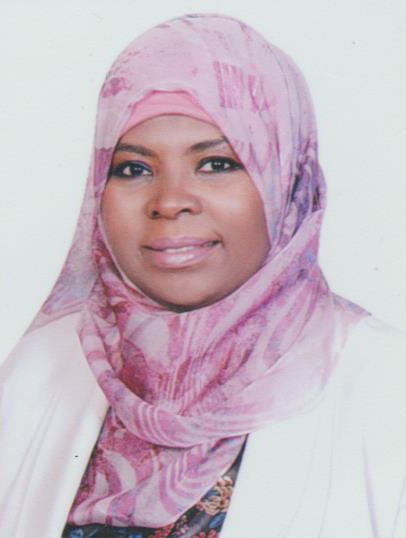 Amina Abosekena, Manager
Dubai Health Authority, Dubai, United Arab Emirates   
In my 21 years of experience as a nurse manager, I have developed strong motivational, leaderships, communications, and team-building skills. I had passions in education and training  , I am Certified Trainer from Human Resource and Developments Academy UK. I was conducting medical education courses. a lot of workshops as well .Experienced Supervisor with a demonstrated history of working in the hospital & health care industry. Skilled in Clinical Research, Coaching, Medical Devices, Strategic Planning, and Medicine. Strong healthcare services professional graduated from University of Wollongong in Dubai.
Bilal Asci, Director of Customer Experience
n11.com, Istanbul, Turkey, United States
Susan Brown, Vice President, Customer Service
Bunge North America, Chesterfield, Missouri, United States
Chad Byers, Senior Manager, Implementation
eRequester, Seattle, Washington, United States
Mustafa Kemal Çelikkol, Customer Relations & Technical Services Manager
Kaleseramik, Çanakkale Kalebodur Seramik A.S., Istanbul, Içerenköy, Turkey
Frank DiCarlantonio, Vice President of Operations
Scaffidi Restaurant Group, Steubenville, Ohio, United States
Alan Dowler, Operations Manager
Hamilton Jewelers, Princeton, New Jersey, United States
Richard Feinberg, Professor, Department of Consumer Sciences and Retailing
Purdue University, West Lafayette, Indiana, United States
Chris French, EVice President, Customer Success
Globoforce, Southborough, Massachusetts, United States
Oliver Ginsburg, Head of Customer Support
AND CO, New York, New York, United States
Oliver is an Award-Winning Customer Service + Operations expert building scalable teams and systems in early-stage, rapid growth startups over the last 9 years. Oliver is the Head of Support at AND CO (acquired by Fiverr) and drives Support Operations, Business Development and Culture. Oliver's work has been featured in Forbes, Fortune and INC.com
Heidi Guzman, MBA, Consultant
Kairós Capacitación y Consultoría, Villahermosa, Tabasco, Mexico
Moussa Habib, Under Secretary General
Jordan Engineers Association, Amman, Jordan
Angela Harris, Senior Vice President, Client Services
The Church Pension Group, New York, New York, United States
Sandra Hill-Lynch, Account Manager, Business Communications
John Hancock Financial Services, Boston, Massachusetts, United States
Phillip Horvath, Senior Vice President, Professional Services
Merchant Partners LLC, Redmond, Washington, United States
Abhishek Kumar, Sr. General Manager - Operations
WNS Global Services Pvt Limited, Pune, Maharashtra, India
Roger Lee, Customer Success Leader
Gridspace, St Paul, Minnesota, United States
Edward Lombardi, Support Manager
Bottomline, Portsmouth, New Hampshire, United States
I have been a Technical Support Manager at Bottomline since 2015 working with our Financial Document and Invoice automation solutions.  I have an undergraduate degree in Meteorology from Plymouth State University and a Master's Degree in Business Administration from Southern NH University.
Chris Luna, Director, Customer Advocacy
TCL North America, Corona, California, United States
Lisa Oswald, Senior Vice President Customer Service
Travelzoo, New York, New York, United States
Lisa Oswald is senior vice president of global customer service at Travelzoo, leading customer and client services in support of its 28 million members. Lisa is a Director of SOCAP International, the customer care industry's leading professional development association, and Advisory Board member with Execs In The Know, the global community of CX executives.
Vijay Ramchandran, Head of Services Customer Experience
Citrix, Fort Lauderdale, Florida, United States
Paul Shiroma, Director, Training
First American Database Solutions, Santa Ana, California, United States
Teresa Stephens
Self Employed, West Palm Beach, Florida, United States
Adem Uyanik, R&D Director
Webhelp Turkey, Istanbul, Istanbul, Turkey
Naveen Venkat PV, Director - Support Services
Replicon Inc., Bangalore, Karnataka, India
Natalya Voloshina, Customer Service Director
DHL Express Ukraine, Kiev, Ukraine
Natalia Voloshina has about 20 year experience in customer service and contact center  industry. She has been Customer Service Director of DHL Express Ukraine since 2016.
BJ Winkler, Senior Director of Customer Experience
WP Engine, Austin, Texas, United States
Jamie Zaffke, Director, Business Development
Scheffres Laundry Service, LLC, Beltsville, Maryland, United States