Sales Individual & Sales Distinction Awards Judges
2018 JURY CHAIR


Tiffany Wagner, Global Process Executive for Account Planning, SAP, Newtown Square, Pennsylvania, USA
Tiffany Wagner has worked in sales, consulting, and sales operations leadership roles in the software industry for 25 years.  Her experience crosses over both start-ups and fortune 500 companies.  She has been with SAP since 2006, and is responsible for the largest demand-generation program in SAP strategic and large enterprise accounts.
Tiffany won the Gold Stevie® Award for Software Sales Distinction in the 2017 Stevie Awards for Sales & Customer Services, and was recently asked to provide the keynote for Enterprise Ireland on Sales Planning.  
In her personal time, she volunteers at multiple non-profit organizations in the San Francisco bay area.
Committee:
David Araujo, Sales Supervisor
DHL Express, São Paulo, Brazil
+10-years experienced leader in sales & customer service in logistics and supply chain, hospitality and tourism industries.
Robyn Davis, Trade Show Strategy Specialist
When I Need Help, Columbia, South Carolina, USA
Sona Jepsen, Global Head of Sales Enablement
FIS, New York, New York, USA
Fred Kessler, CEO
Sales Partnerships, Inc, Westminster, Colorado, USA
Leah Middlebrook, VP Market Development
FIS, Addison, Texas, USA
Dr. Ravishankar N.S., Deputy Vice President
Axis Bank, Shimoga, Karnataka, India   
Dr N S Ravishankar is an internationally-reputed banker, financial and management expert, and HR expert with more than three decades of experience in top positions.

 
Heidi Paulson, Partner & VP Sales & Marketing
CUC Software, Inc., Billings, Montana, USA
Heidi manages the customer support team for CUC and teaches service companies customer support through workshops, webinars and personal experience. Heidi knows the value of top level customer support for both internal and external customers and stresses the importance of customer support in both obtaining and retaining loyal customers. She also serves the non-profit community as a board member and organizer as well as a legislative advocate for first responders and the disabled.
Donald Pillai, Strategic Business Advisor
Robust Marketing, Pretoria, South Africa    
I seek to forward my knowledge, take on new challenges, with Industry Leaders and Experts, expand my own business offerings and serve people all over the world as best I can. I am committed to living my life to the fullest, and encouraging those around me to do the same.
Jodi Sawyer, AVP, Global Human Resources
Manulife, Boston, Massachusetts, USA
Orsolya R. Szabó, Capability Development Senior Expert
MOL Group, Budapest, Hungary
Human resource professional with over eight years experience in capability building program and tool design, enabling front line people to deliver quality service and exceptional customer experience.  Orsolya was strategic business partner for management in companies from different industries and multicultural environments.  She is an advocate for digital solutions and catalyst for innovative initiatives in customer service.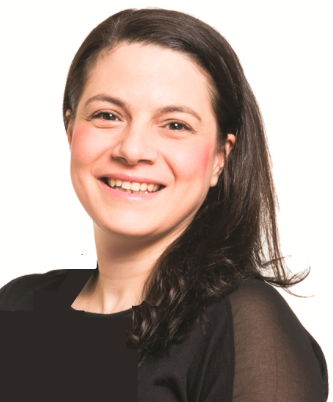 Asli Tas Kayabas, Psychologist, Trainer, Founding Partner, Awards Consultant
Kuzey Academy, Istanbul, Turkey
Asli has held leadership positions in HR and training management for over 15 years. In 2012, she founded the Kuzey Academy, providing services in training, consultancy, executive coaching, and awards consultancy. She is the first and only awards consultant specializing in HR expertise in Turkey. In addition to the Stevie® Awards, she has also been on judging committees for the Brandon Hall HCM Excellence Awards, and the TEGEP awards, the biggest HR & Training awards program in Turkey.Asli graduated from the psychology department of Bogazici University and has a Master's Degree in clinical psychology.
Denise Tormey, President & Co-founder
PlanNet21, Portola Valley, California, USA
President & Co-Founder of PlanNet21 in 1998. PlanNet21 is an elite Technology Solutions Business Enabler. Qualified Chartered Accountant, Finalist of EY Entrepreneur of the Year 2015 and current member of YPO. Married with 3 kids and a new puppy.
 
Máire P. Walsh, Senior Vice President, Digital Technologies
Enterprise Ireland, San Francisco, California, USA
Máire P. Walsh is the SVP of Digital Technologies at Enterprise Ireland, the venture capital arm of the Irish government. In this role, she oversees the growth of Enterprise SaaS, SaaS and Travel Tech companies in the U.S. Previously, she lead digital at Subdirect, a company that collaborates with the world's leading media and e-commerce companies to scale growth and engagement. Prior to Subdirect, Máire was a Partner and VP, Sales & Marketing at Next Steps Marketing, a company that specializes in building and monetizing audiences for media and tech companies.  Máire has been recognized by The Irish Times as one of the most influential Irish women abroad in technology. She is on the board of Sothern Exposure, No Bull Sports, and The Irish Network Bay Area. She is a guest instructor at the Advanced Media Institute, UC Berkeley and an advisor at StartOut. She has an MBS from National University of Ireland, Galway.