Customer Service & Contact Center Team and Customer Service Success Awards Judges
2018 JURY CHAIR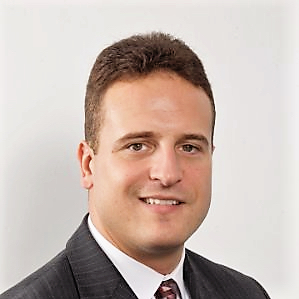 Art Gairo, Senior Vice President, Evolve IP, Wayne, Pennsylvania, USA
Art Gairo is a Client Operations Executive with over 20 years of experience in building, transforming, and leading world class customer service organizations. Art currently serves as Senior Vice President of Client Operations at Evolve IP, The Cloud Strategy Company™. In this role, Art is responsible for leading the entire client experience, while directly leading client care & support, technical services, project management, service delivery and client activations.  

Prior to joining Evolve IP, Art was the Senior Vice President and Head of Customer Experience at Broadview Networks, with responsibility for all Service, Repair, and Care Centers; the Enterprise Customer Support Division; Field Operations; and the Agent and Wholesale Support Divisions. Before joining Broadview, Art was Vice President of Customer Operations at ATX Communications, which was acquired by Broadview in 2006. Art was also Vice President of Client Implementation at Allegiance Telecom prior to his time with ATX Communications. 
A multiple award-winner, including for Customer Service Team of the Year, Art holds a 6 Sigma Black Belt Certification and dual Master's Certifications in Lean 6 Sigma and Organizational Leadership from Villanova University. He is currently enrolled in the Executive Leadership Program at Notre Dame's Mendoza School of Business. Art served as the Chair of the Customer Service Judging Committee in The 2011 American Business Awards.
Art told us: "I'm honored to be selected for the second time to serve as a Judging Committee Chair for the Stevie Awards. My first experience was a remarkable opportunity that provided me with many wonderful memories that I cherish to this day.  I look forward to having the opportunity to recognize the past year's accomplishments by customer service practitioners around the world that truly demonstrate the capabilities of this ever-evolving industry."
Committee:
Cheryl Alaniz, Director, SalesForce Implementation
Topco Associates LLC, Skokie, Illinois, USA
Reshma Bennur, Vice President Customer Experience
PeopleMetrics, Philadelphia, Pennsylvania, USA
Jeremy Bigler, Chief Product Officer
Neverfail, LLC, Austin, Texas, USA
Michelle Bray, Managing Director of Customer Care and Horse Services
United States Equestrian Federation, Lexington, Kentucky, USA
Cynthia Carle, Client Engagement Supervisor
eMoney Advisor, LLC, Radnor, Pennsylvania, USA
Experienced manager and trainer with customer service and PR expertise, Certified ScrumMaster, website editor/lead writer.
 
Lucia Caron, Senior Manager, Customer Support
Verint Systems Inc., Herndon, Virginia, USA
Lucia Caron has over 20 years of experience in the technical support industry with a focus on operations analysis, due diligence, managing rapid technical change, process design and implementation, the effective use of information technology and aligning IT solutions to business needs. Lucia earned her Doctorate degree in Management, Organizational Leadership, specializing in information systems and technology.
Ana Degani, Regional Director of Customer Service, Americas
DHL Express, Plantation, Florida, USA
Michael Doolan, Vice President
ImageTech, a Xerox Company, Canton, Massachusetts, USA
Michael Doolan is an executive with over 20 years of experience in building, transforming and leading world class customer service and sales organizations. As Vice President of ImageTech (a Xerox Company), Michael is responsible for leading all aspects of delivering service and support to ImageTech clients and for the continued sales growth across the organization.  Prior to joining ImageTech, Michael was the Managing Director and Head of Customer Operations at Broadview Networks, with responsibility for all Service and Care Centers.  A multiple award-winner, including for Benchmark Portal 'Call Center of Excellence', Michael holds a 6 Sigma Green Belt Certification in Lean 6 Sigma and Organizational Leadership from Villanova University. He was nominated to the National Senior Service Leadership Team within Global Imaging after his first year of employment at ImageTech and each year has helped the company achieve double digit growth in Sales. 
Kelly Hill, EAP Resolution Consultant
LifeWorks, Blue Bell, Pennsylvania, USA
Rod Jones, Chairman
Strategy to Revenue, Slough, Buckinghamshire, United Kingdom
After a long career in sales and senior sales management Rod Jones moved into Sales Force Development.  He worked for Target Marketing Systems managing their International operation, set up the international operation for Executive Conversation and was a founder and CEO of Strategy to Revenue before becoming Chairman.
Eduardo Jordan, Consultant
Ed Jordan/BenchmarkPortal, Fayetteville, North Carolina, USA
Eduardo has worked the past 6 years with a pharmaceutical marketing group helping grow the team from 19 to over 150, while maintaining a world-class customer experience. He now does consulting work for BenchmarkPortal and private entities, specializing in Workforce Management.


 
Nilima Justice, MD, VP Global Pharmacovigilance and Risk Management
Mallinckrodt Pharmaceuticals, Pipersville, Pennsylvania, USA
JoAnn Kay, Director - Leadership Team
The Gordon Group, Greenwich, Connecticut, USA
JoAnn Kay is an expert in Service with 45 years experience.  As Director of the Leadership Team at The Gordon Group, JoAnn works for AvantiSystemsusa.com and GraduationSource.com.  She takes pride in providing the best Service possible to clients, customers, peers, and employees, and has been recognized for her extraordinary commitment to helping others.  JoAnn's success can be traced back to Fortune 500 companies like UST, Sara Lee Corporation, and Jones Apparel Group.  Most of her experience is in the areas of Customer Service and Logistics. JoAnn truly enjoys judging the Stevie Awards, giving feedback and sharing her most treasured tips for building delightful customer relationships. 
Tony Keesee, Director of Customer Care
VPay, Plano, Texas, USA
Tony is the Director of Customer Care for VPay, who offers a suite of software solutions that automate, simplify and integrate business processes. He has over 15 years of experience in providing leadership and expertise in delivering a world-class customer experience, integrating operating systems, and implementing new processes, procedures and technologies in both business-to-business and business-to-consumer industries. He is recognized for operational metrics, team productivity, motivation, and innovation in both small privately held companies and national and global companies, including Brinks Cash Logistics, The Dallas Morning News and Siemens-Optsiphere.
William Leigh, Director, Director of Sales and Commercial Operations
CenturyLink, Gilbertsville, Pennsylvania, USA
Bill brings in 15 years of experience in sales and customer operations.   Beginning his career with MBNA America, a company known for driving a world class customer experience, he has kept that philosophy throughout his career. 
Deb Matthews, Vice President, Customer Experience
nexVortex, Herndon, Virgina, USA
RJ Riemer, Vice President, Support Operations
VIZIO, Inc., Dakota Dunes, South Dakota, USA
Vice President of Support Operations at VIZIO, Inc. with a demonstrated history of working in the consumer electronics industry. Skilled in Operations and Project Management, Customer Relationship Management (CRM), Sales Management, Training and Communications.
Peter Rifkind, Vice President, Client Services
UltraLinq Healthcare Solutions, Inc, New York, New York, USA
Frank Rowe, Managing Director
Cecond Opinion, Bryn Mawr, Pennsylvania, USA
Frank is an executive leader and consultant with twenty-five years of experience in the healthcare, professional services, telecommunications, investment banking, and nonprofit industries. As an entrepreneur, mentor, and teambuilder, Frank improves organizational performance through a combination of management consulting, team building, and executive coaching.  His work with dozens of clients during his career, including Glaxo Smith Kline, AstraZeneca, Merck Millipore, UnitedHealthcare, MindBody, Inc., and The Bill and Melinda Gates Foundation, gives Frank a unique and valuable perspective on corporate initiatives tied to strategy, sales, marketing, team performance, leadership development, customer experience, and employee engagement.
Manfred Stockmann, Founder and CEO, Honorary Chairman of CCV
C.M.B.S. Beratung & Coaching, Olching, Germany
Manfred Stockmann: Formerly martial arts athlete, rock musician, army officer, lone warrior, paratrooper, race driver, President of the German CC-Association, and manager. Today Tutor for Change, motivator, inspirer, networker, author, speaker, and entrepreneur. As a specialist for organizational design, mental coach and life coach for personality development together with his team he guides leaders and entrepreneurs on their way to excellence.
Lori Van Dyke, Senior Manager, Customer Care
Access One Inc, Oswego, Illinois, USA
Customer Service professional for over 15 years in the telecom industry.