Customer Service Department & Achievement Awards Judges
2018 JURY CHAIR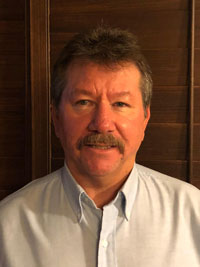 Matt Medina, Senior Director OF SMB Customer Service, Dun & Bradstreet, Tucson, Arizona, USA
As the Senior Director of Customer Service at Dun & Bradstreet, Matt enjoys developing leaders and taking care of customers. In 2017, Matt was recognized for spearheading teams that resulted in improved Net Promoter Scores, handled millions of customer contacts at an 82% service level, and contributed over $100 million in sales, saves, and collections.
Matt was named Contact Center Manager of the Year in the 2017 Stevie Awards, and in 2007 was awarded the Scott Cook Innovation Award from Intuit for TurboTax Solutioneering.
In his spare time, Matt enjoys coaching high school soccer and watching Club Atlético River Plate.
Committee:
Taufik Aldila Armaputra, Budget Controller
PT Petrokimia Gresik, Gresik, East Java, Indonesia
Jeanne Bliss, President
CustomerBliss.com, Bellevue, Washington, USA
Roy Dicello, Senior Director, Imaging Customer Care
KaVo Kerr, Atlanta, Georgia, USA
Alan Dowler, Director of Client Services
Hamilton Jewelers, Princeton, New Jersey, USA
18 years with a 105 year old luxury Jewelry company with multiple stores in NJ, PA & FL.
 
Alex Edens, VP, Corporate Learning & Development
Optima Tax Relief, Santa Ana, California, USA
Richard Feinberg, Professor, Department of Consumer Sciences and Retailing
Purdue University, West Lafayette, Indiana, USA
Simone Fojut, Chief Editor, CallCenterProfi
SFO Medien GmbH, Wiesbaden, Germany
Chris French, Vice President, Customer Success
Globoforce, Southborough, Massachusetts, USA
Jennifer Gogol, Customer Service Manager
City of Toledo, Toledo, Ohio, USA
Sandra Hill-Lynch, Account Manager, Business Communications
John Hancock, Boston, Massachusetts, USA
Phillip Horvath, Senior Vice President, Professional Services
Merchant Partners, Redmond, Washington, USA
Tunde Hubina, Vice President, Customer Care & Experience
Liberty Global, Luxembourg, Luxembourg
Suchit Kaul, Executive Director
JP Morgan, New York, New York, USA
Jamie Mork, Head of Application Support
Merrill Corporation, St Paul, Minnesota, USA
Known as a collaborative and empowering leader, Jamie delivers innovative solutions that drive customer and staff loyalty.  A customer champion in software support for over 20 years, he understands key loyalty drivers and translates strategic vision into effective tools, processes and services.  His passions are coaching others to realize success and using analytics to drive improvements and create value for customers.
Will O'Keeffe, Vice President, Global Support & Operations
Acquia, Burlington, Massachusetts, USA
Leslie Phillips, Internal Communications
GoDaddy, Scottsdale, Arizona, USA
Lou Reinemann, Director, Customer Care
SmartBear Software, Somerville, Massachusetts, USA
Joao Pedro Santanna, Customer Services Director
Oi, Rio de Janeiro, Brazil
João Pedro Sant'Anna is an executive with 20 years of experience in CRM and Analytics. He is Director of Customer Service at Oi (Brazilian Telco with +60MM customers) and Professor of the MBA in Marketing at FGV in the disciplines of 'Big Data and Analytics' and 'Management of customer loyalty'.
Paul Shiroma, Director of Training
First American Database Solutions, Santa Ana, California, USA
Paul Shiroma has been involved in training, training management or training related jobs for almost 25 years. Audiences included internal and external customers using custom and off-the-shelf content across all learning modalities. He has also been involved in rollouts of LMSs and CRMs. Paul has a Bachelor's and Master's degree in Public Administration.
Sheena Sweeney, Managing Director - Global Customer Service
Moody's Analytics, New York, New York, USA    
Anika Tannebaum, Senior Head of Customer Service
Brands4friends, eBay Inc., Berlin, Germany