2017 Information Technology Awards Categories Judging Committee
COMMITTEE CHAIR: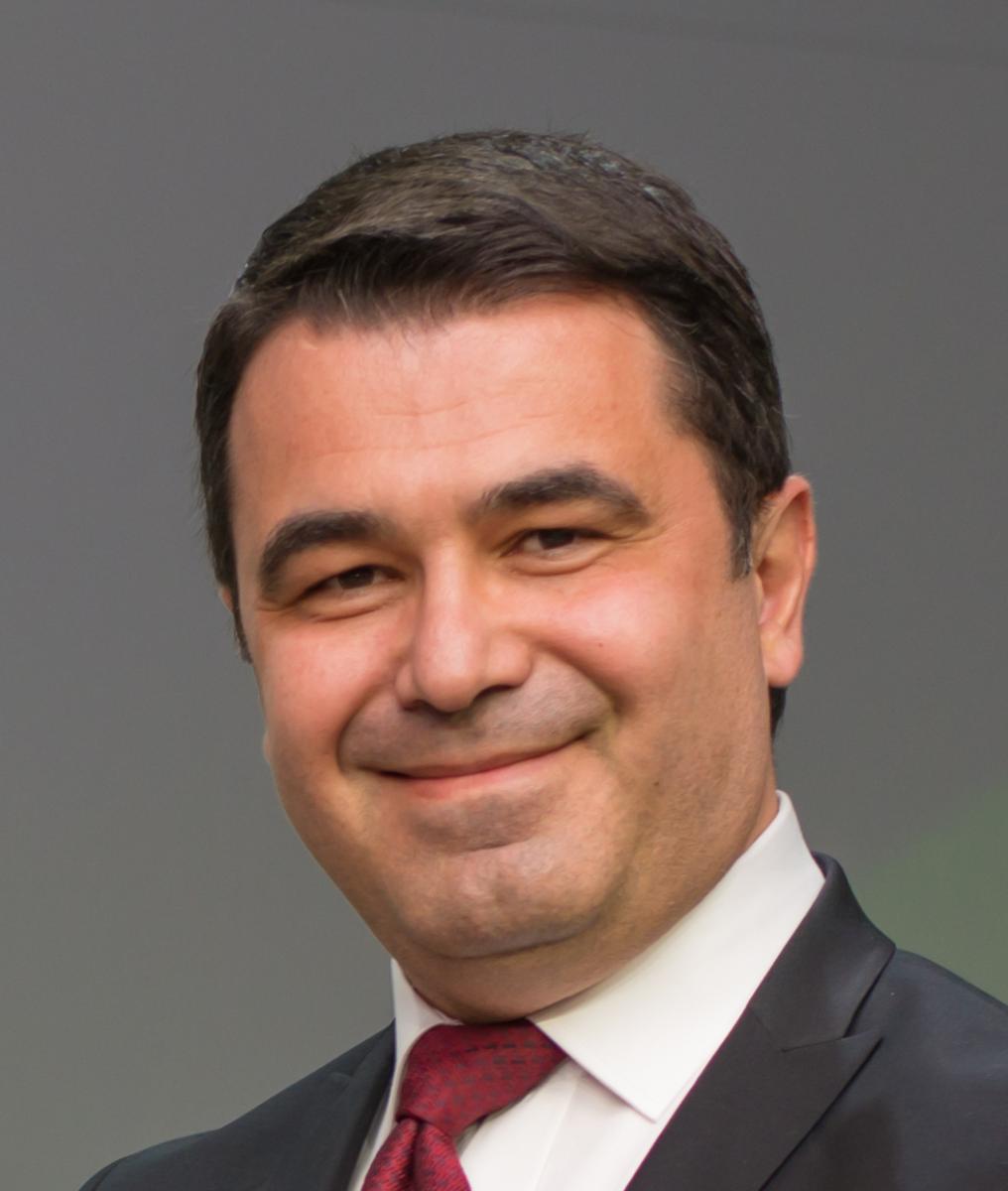 Hakan Karamanli, CIO
TAM Faktoring, Istanbul, Turkey
Hakan Karamanlı is CIO at TAM Faktoring, where he is also responsible for Credit, Investigation, and Collection functions. Prior to joining TAM in 2014, Hakan was a Senior Vice President of Garanti Bank, responsible for systems management and operations.  With 25 years experience in IT management, Hakan has served in various IT leadership positions. He has had several articles published in the HBR Turkey blog.  Hakan was honored by CIO Magazine Turkey as CIO 2015 and CIO 2016, by IDG Global CIO100 in 2016, and by the Computerworld Premier 100 Technology Leadership 2017 awards.  As someone who has regularly judged in the Stevie Awards, Hakan commented: "I am pleased to see that candidates who apply for the International Business Awards each year appear to be far more competitive, successful, and innovative than they were in the past!"
COMMITTEE:
Mandarr Agshikar, General Manager
Ajhinkkya FZE, Dubai, United Arab Emirates                                                             
Kenan Agyel, IT Consultant
ratax GmbH (Augsburg), Munich, Bavaria, Germany
IT consultant and executive (finance area and internet companies) more than 20 years in Turkey and in Germany. A wide range of experience in topics such as data, infrastructure, operations and now SW development especially in AI solutions.
Benj Arriola, SEO Director
Myers Media Group, San Diego, California, USA    
Benj Arriola is the SEO Director at Myers Media Group, a US-based company offering Enterprise SEO software solutions. Benj started his career as a chemist before transitioning to the online web industry in 1997 as a web design and development entrepreneur. Benj then specialized in Search Engine Optimization, won numerous SEO competitions worldwide, and is a thought leader in digital marketing. Since the transition into digital marketing, Benj has spoken on dozens of conferences worldwide and held several director and VP level positions in digital marketing agencies dealing with many Fortune 500, multi-national brand companies.
Erkal Biyiklioglu, Professional Coach
Freelance, Istanbul, Turkey
Professional Coach & Former IT Leader.  I coach individuals and teams on leadership, success and performance goals. I had more than 15 years of IT experience in the corporate world.
Sylvain Eudier, Project Manager
Schlumberger, Houston, Texas, USA
Project Manager for Wellsite Connectivity solutions to Oil and Gas service companies, with experience in Service Management, Supplier Management and Pre-sales of telecom solutions. 
Mohammed Fattoum, Management and Information Technology Expert
Fujairah Police General Headquarters, Dubai, United Arab Emirates
Pascal Grant, Director & Founder
Hypermedia Consulting Pty.Ltd., Sydney, New South Wales, Australia
Pascal is a highly experinced IT professional having worked for both leading technology providers and Australia's largest IT implementations. He has extensive experience in IT Cloud services/product management and is acutely aware of security and cyber threat issue when implementing Cloud based Business Applications and collaborative technologies. Pascal has also developed and successfully sold a start-up 'Learnware technologies' to Macromedia Inc in 1990s.  He has held senior management roles in leading IT vendor companies including Macromedia, Oracle, SAP and Intel. In his most recent roles, Pascal has managed IT infrastructure services at the CBA and Telstra.
Hardik Joshi, Lead Full Stack Software Developer
State of Oregon, Wilsonville, Oregon, USA
Venkat Machaneni, Partner
E Center Inc., Newtown, Pennsylvania, USA
Ashraf Mohammad, Associate Director
Cognizant Technology Solutions, Plano, Texas, USA
Tunc Noyan, C-Level Executive, Information Technology, Digital Strategy
Noyan, London, United Kingdom
Tunç is a dynamic and solutions-oriented professional with more than 20 years of comprehensive experience in all areas of IT project management and business management operations within highly reputed organizations like Microsoft, FCA, IBM and Erdemir Group. He has bidirectional business background in IT industry both as a senior consultant as well as a CIO.  He possesses success stories in managing IT strategy and transformation, as well as building and leading top-performing teams, large scale ERP projects, and driving business process enhancement.
Kutluk Özgüven, Professor
Kurgan d.o.o., Sarajevo, Bosnia-Herzegovina
Suhas Pande, Lead Full-Stack Developer/Solution Architect
State of Oregon, Portland, Oregon, USA
Software applications developer and application architect with 13+ years of experience in design and development of various web/desktop based applications. Have performed multiple roles including Business /Functional Analyst, Module Lead and Programmer Analyst, specializes in Java J2EE technologies with substantial experience in Retirement System business processes. Domain Expertise in Retirement System Solutions. Implemented various web based and batch processing applications in high volume online transaction environment for finance industries.
Vadakkanthara Ramachandran, Executive Director
TUF Commodities DMCC, Dubai, United Arab Emirates
Ram is a Finance  professional holding professional certifications in the areas of Finance, Audit & Fraud Examination. Ram has more than 25 years' experience in the Middle East region in Aviation, Oil & Gas and Ferro Alloy industries. He is a Team Leader for the Dubai Quality Award program for over 10 years. Ram is also an International Conference Speaker and has delivered talks on IT and Corporate Governance, Audit techniques, etc in cities like Barcelona, Bangkok, Bengaluru, Dubai, Kuala Lumpur and Singapore. He has been associated with Stevie Awards for more than 4 years.         
Shailesh Rangari, Offensive Security Practice Lead
NVIDIA Corporation, Santa Clara, California, USA     
Shoab Syed, Managing Director
Sovnex, Brampton, Ontario, Canada     
Arnold Wong, National Treasurer
Australian Computer Society, Perth, Western Australia, Australia
Arnold Wong is a passionate champion for delivering excellent customer service.  Currently a Fellow of the Australian Computer Society, he serves as National Treasurer on the Management Committee (Board) and the ACS WA Branch Executive Committee.  He has also served on numerous Community and Professional Boards.  Arnold has enjoyed a long and successful professional career in the ever evolving ICT Services Industry for 30 years and has developed extensive Strategic Leadership, General Management, Customer Service and Business Development skills within a variety of business industries including Technology, Education, Healthcare and Resources in public and private sectors across Australia, Asia, Europe and USA.