2016 New Product Awards Categories Judging Committee
Committee Chair:
Moussa Habib, Under-Secretary-General
Jordan Engineers Association , Amman, Jordan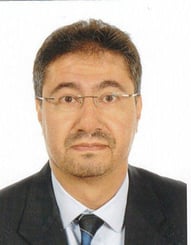 Since 2014, Dr. Habib has held the position of Under-Secretary-General, Professional Development and Scientific Affairs, at Jordan Engineers Association. From 2010 until 2014, he was the Assistant Director General, Chief Capacity Management Officer at the Istishari Hospital in Amman, Jordan. Before that, he was Acting Dean of Engineering, Director of the Nanotechnology Program, and Associate Professor of Electronics, at Princess Sumaya University for Technology in Amman, Jordan.
Dr. Habib has worked as a technical consultant to a number of engineering firms in the areas of Speech, Imaging, IT, and Biomedical Engineering. He has written over 100 publications and articles in peer-reviewed journals and for international conferences. From 2011 to 2013, he was the Vice President of the IEEE Jordan Chapter. Dr. Habib has been the Chair or Co-chair for a number of international conferences in the area of Electrical and Electronics Engineering. He is actively involved in a number of community service committees, including Rakhaa' Noble Invest, the English Language Olympics, and JEA Consulting Committee. Dr. Habib holds a Master's Degree in Science and Doctorate in Medical Electronics from Dalhousie University, Canada.
Committee: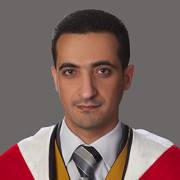 Dr. Ghazi Al Sukkar, Assistant Professor
The University of Jordan, Amman, Jordan
Ghazi AL SUKKAR received a B.S. degree in electrical engineering/Telecommunications from Jordan University of Science and Technology (JUST), Irbid, Jordan, in 2000, and an M.S. degree in Telecommunications engineering from The University of Jordan (UJ), Amman, Jordan, in 2003. In 2008, he received PhD degree in Electrical and Computer Engineering/Wireless communication networks from Telecom Sudparis previously known as Institut National des Telecommunications, Paris, France. He joined the Department of Electrical Engineering at the University of Jordan (UJ) as an assistant professor in 2008. He is currently the IEEE Jordan section communication chapter chair. His current research focuses on various aspects of wireless communication networks including Wireless sensor, Mesh, Vehicular and P2P networks, Cognitive Radio Networks, LTE-Advance, with emphasis on system architecture and communication protocol design. Other interests include digital signal processing, and image processing.
Moataz Azar, General Manager
UCMAS - Jordan, Amman, Jordan
Moataz Azar has been the General manager at UCMAS-Jordan since 2007. He has a has Masters in Business Administration with a concentration in Marketing- 2007 from the New York Institute of Technology (NYiT)/New York through Abu Dhabi Campus, UAE, and a Bachelor Degree in Pharmacy- 1999, from the Jordan University of Science & Technology/Irbed, Jordan.
Utku Cebeci, Mobile Product Manager
Yapi Kredi Bank, Istanbul, Turkey
Mobile and Innovative Products enabler who delivered digital products to millions of users. Products include: Internet Banking Platforms, Mobile Banking and Wallet Applications, Wearable Applications (1st financial Apple Watch app in Turkey). He studied at Bilkent University (BA.) and San Francisco State University (MA.).
Ivanna Marie Diaz, President & CEO
IMD Wellness Spa Solutions, Inc., Quezon City, Metro Manila, Philippines
Ivanna Diaz is the founder, owner and CEO of IMD Wellness Spa Solutions, Inc., considered as one of the leading spa/salon importation/distribution companies in the Philippines. She and her team of seasoned wellness professionals offer a one-stop-shop of spa/salon services which ranges from feasibility studies to a sustainable strategic business plan, from trainings to product distribution, and from daily operational planning to personnel management. IMD Wellness covers each and every corner of a spa and salon business. Currently, she manages 3 spas and 1 salon franchise and continues to coach every team player in her company on effective selling techniques. Her passion for sales is backed up by 20 years of experience.
Ross Fastuca, Co-Founder & CIO
Locomote, St. Kilda, Victoria, Australia
Ross is a technology expert and passionate problem solver. As CIO and Co-founder of Locomote, he is the architect of the company's products, directing Locomote's technical strategy to revolutionise business travel.In 2014, Ross along with his cousin David Fastuca developed a concept to transform the way organisations manage their travel. His keen eye for edgy innovations and his eagerness to constantly improve every aspect of Locomote has helped the tech travel company grow at a global level.Ross leads the company strategy, where his enthusiasm lies in creating technical solutions that make business travel easier and more efficient. With a focus on solving complex problems with simple solutions, Ross has lead Locomote's development team, ensuring every goal is achieved and boundaries are pushed.Ross has won and been short-listed to many awards such as SmartCompany Awards 2014, Hot 30 under 30 and ACTE 3 Under 33 Nomination.
Ashantha Goonetilleke, Professor
Queensland University of Technology, Brisbane, Queensland, Australia
Professor Ashantha Goonetilleke is a highly experienced researcher, educator and trainer. For five years, he was the Director for Infrastructure Research, Faculty of Built Environment and Engineering, QUT. For ten years he served as the advisor on sustainability to Brisbane Airport Corporation and held the Professorial Chair in Airport Innovation.
Alison Higgins-Miller, Vice President of Business Development and Information Technology
International Corporate Advisory Pte Ltd., Singapore
Petr Jares, CEO
Etnetera AppSatori, Prague, Czech Republic
I work at Etnetera AppSatori, we create products using Google technology. My passions are traveling (50+ countries) and life hacking.
Eren Cansu Karaman, Project Manager
Insurance Information and Monitoring Center, Istanbul, Turkey
Eren studied Computer Sciences at Izmir University of Economics. She started her professional life as Business Solutions Consultant in Arkas Holding. She then worked in Finansbank, Turkey's Finance Participation Bank and Turkcell Technology as business analyst. She is now working as a Project Manager in Insurance Information and Monitoring Center.
Umut Keçecioğlu, Mobile Services and Wearables Technologies Manager
Yapı Kredi Bank, İstanbul, Turkey
He is currently responsible for Yapi Kredi's products and services on mobile platforms. He had various roles in several projects mainly focus on Mobile Banking, Mobile Payment, ATM, Customer Services and Direct Banking. Prior to joining Yapi Kredi, Umut worked at DenizBank as Mobile Banking and Cloud Banking Senior Associate and he also held Supervisor roles at Ata Holding and HSBC. He holds a MSc in Financial Forecasting and Investment from University of Glasgow and BA in Economics from Bilkent University, Ankara.
Ben Larkey, Principal
BAL Associates, Caldwell, New Jersey, USA
Ben Larkey has been a Corporate Social Responsibility and Sustainability professional with varied organizations including government, NGO and Fortune 500 corporations. As a CSR Manager for global programs, he improved sustainability / energy and compliance programs and won 11 national environmental awards for companies including Canon, Verizon and Sharp.
Stephen Marshall, Premium Sector Trade Manager
Tourism New Zealand, Santa Monica, California, USA
The consummate tourism brand ambassador, Stephen is experienced in all multiple facets of tourism including Tour Operators, Destination Management, Airlines and Hotels. Responsible for creating Tourism New Zealand's Luxury strategy for North America, achievements in his field include the Virtuoso network's highest honour as "Tourism Board of the Year 2015".
Tim Masih, Senior Communications Manager
Enett, London, United Kingdom
Tim has over 11 years of communications experience, operating at agency level for leading international companies, and in-house as Senior Communications Manager responsible for developing and executing global PR, Marketing, Social Media, Internal and Brand communications campaigns.
Colin McKillop , Executive Director
WECAN - Windsor Essex Capital Angel Network, Windsor, Ontario, Canada
"Colin McKillop is an experienced executive with a track record of value creation and a reputation for direct management responsibility in stand-alone business units with global reach and comprehensive scope including engineering, finance, logistics, HSE, manufacturing 4.0, production, quality, R&D, sales and marketing. In each assignment he establishes a "Business Excellence" approach, driving consistency in execution across a company's assets and properly leveraging the organizations resources and internal expertise to maximize company profits. An intrapreneur-entrepreneur he holds a B.Sc., B.Sc. Eng., and MBA."
Dirk Meinker, Head of Finance & Legal
RheinBrücke IT Consulting, Cologne, Germany
After serving in the Air Force, he began his careers in the finance department of the Daimler Group . After being four years head of finance in a German exhaust aftertreatment system company, he finally moved as Head of Finance and Legal to Rheinbrücke IT Consulting.
Govindraj Muthyalu, CEO
Cashpundit Inc., Valley Cottage, New York, USA
Govindraj is a CPA and has more than 25 years of finance, accounting, and IT experience. He has worked as a controller and a CFO of many multi-million dollar companies. He is the CEO of Cashpundit Inc., a startup that he founded to help businesses manage their cash flows.
Tamara Nall, President & CEO
The Leading Niche, New York, New York, United States
Tamara L. Nall is the CEO of TLN Worldwide Enterprises, Inc., an award winning and internationally recognized company known for using data and cutting-edge consulting to deliver 'actionable intelligence'.  Tamara holds an MBA from The Harvard Business School in Boston, MA. She earned a BS degree in chemical engineering from The Georgia Institute of Technology and a BBA from Emory University in Atlanta, GA.
Donald Pillai, CEO
Robust Marketing, Theresa Park, The Orchards, Pretoria, South Africa
I contribute positively towards building and sustaining the corporate and social environment to achieve the objectives and goals of the organisation with an innovative and creative approach.
John Richards, President
Startup Ignition, Provo, Utah, United States<
John E. Richards is an entrepreneur and venture investor turned educator. He has started and sold many companies. His Startup Ignition, LLC is an entrepreneur bootcamp in Provo, Utah. His company InfoSpace, Inc. transformed the yellow pages industry creating a multi-billion-dollar valuation. John is a frequent speaker. He and his family reside in Provo, Utah.
Khaldoun Saleh Zeinati , Chairman / Engineer
Sawaed Arabia, Amman, Jordan
Khaldoun runs Sawaed Arabia, a non-profit company for training and developing entrepreneurship and for creating job opportunities for young people through creative ideas and productive projects. Khaldoun is a certified expert in the industrial sector and energy with a BS in Mechanical Engineering from the Technological University, Baghdad.
Sean Shahrokhi, Senior Project & Product Manager
Verve Mobile, San Diego, California, United States
Sanjay Sinvhal , Practice Head - M2M Business
Nelco Ltd, Mumbai, Maharashtra, India
Telecom Professional with 30+ Yrs of experience in wireless domain and creating new products and solutions.
Mahoney Turnbull, Business Development Consultant
Freelancer, Santa Monica, California, USA
Mahoney is an International business development strategist, focussed on early stage tech startups. For the past year, Mahoney has been working with a diverse range of companies with New Zealand Trade and Enterprise, the agency that accelerates New Zealand business around the world. She has been based in Los Angeles in the thriving Silicon Beach ecosystem, and is further progressing her work in in the US, electing the dynamic West Coast Tech scene to call home base. She is a Kairos Fellow, which is a prestigious society for young entrepreneurs around the globe. She is currently a Board Director for StartupBus, a global organisation that executes intense, 72 hour hackathons for aspiring entrepreneurs in Europe, Africa, North America and Australasia. Mahoney's academic background is in Law, specifically Big Data and Privacy Law, which she studied in New Zealand. Her education spans 8 countries and 3 continents, and she is passionate about continuing her linguistic capabilities which currently include Mandarin, Spanish and English. As well as her focus on North America trade development, Mahoney has also been involved in fostering Asia-NZ international business through her work with the Asia NZ Foundation, corporate law practice in China, and her work as an Agribusiness and E-commerce analyst for international companies entering and operating in the China market.