2017 Marketing & Creative Categories Judging Committee
CHAIR:
Allyson Stewart-Allen, Chief Executive Officer
International Marketing Partners Ltd., London, United Kingdom
Allyson Stewart-Allen is a renowned marketer, whose expertise in brand internationalisation is sought by leading businesses globally through her consultancy, publications, appearances, mentoring and corporate education.  Using BrandTravel™ methodology, Allyson helps companies and their leaders to successfully and profitably span international and functional boundaries by giving them the tools to be more effective in a global arena. Allyson has advised more than 200 businesses in 26 countries and often lends her insights to broadcast, print and digital media across the globe.  Allyson is also co-author of the best-selling book Working with Americans, the first business manual exclusively about the US business culture and a Mentor for the Mayor of London's International Business Programme.
COMMITTEE:
Nicole Y. Adams, Marketing, PR and Corporate Communications Translator
NYA Communications, Brisbane, Queensland, Australia
Nicole Y. Adams is a certified commercial German/English translator and editor based in Brisbane, Australia. She has been practising since 2003 and specialises in marketing, corporate communications and public relations. Nicole holds a Masters in Contemporary English Language and Linguistics from the University of Reading, UK, is an AUSIT Senior Practitioner and was awarded Chartered Linguist status for Translation in 2014.
Huda Al-Husaini, Head of Training & Studies
Jordan Engineers Association, Amman, Jordan
Engineer Huda is the Head of Training & Studies department at Jordan Engineers Association.  Key Achievements:  1-    Intel Youth Enterprise challenge, 2nd place, 2011.  2-    Queen Rania National Entrepreneurship Competition, 1st place, 2012.  3-    Creative Engineers Entrepreneurship competition, 2nd place, 2014.  4-    Silver Stevie Award for Women in Business, employee of the year, 2014 and 2016.  5-    Recognized as a young creative engineer for four consecutive times in the 4th, 5th, 6th, and 7th Creative Engineers Forum.  6-    Preliminary judge at International Business Awards 2016, and Stevie Awards for Women in Business 2014, 2015, 2016.  7-    One of WeMENA 200 champions female entrepreneurs, 2017.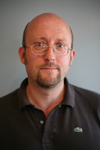 Magnus Andersson, CEO/Founding Partner
Jung von Matt Sweden, Stockholm, Sweden
Advertising professional with extensive experience (+20 years) in organization/company management, creative direction, brand development, business management, business development, new business development.

 
Rod Baker, Editor
African Brand Link, Fish Hoek, Western Cape, South Africa
Rod Baker is Editor and Content Consultant at AfricanBrandLink and before that was Content Director at Bizcommunity.com. Prior to that he was Editor, Africa Online, the largest online news source for Africans in the Diaspora at the time, and prior to that Editor of Bona, then South Africa's biggest Black market magazine (monthly sales of 300000+ and a monthly readership of 2.9m+). He was publisher of three Black-market publications and a newspaper. He has written three very successful ones – one of which was translated into Eastern European languages – and edited many more as book editor in two publishing companies.
Christine Buck, Senior Director, Investor Services
CBRE, Chicago, Illinois, USA
Luis Deza, Gerente General
ROI Net, Lima, Peru
Kristina Garcia, Director
Finpro / Invest in Finland, New York, New York, USA
Engaging professional with over 15 years of international marketing and economic development experience. Kristina is director at Invest in Finland. Previously she established Hessen Trade & Invest and was deputy director at Invest in Bavaria, NY. She also served as marketing manager at the German Convention Bureau and worked at Commerzbank AG and TWA.
George Georgallides, Managing Partner
XO, Los Angeles, California, USA
George Georgallides is the Managing Partner of Lead Generation and Strategy agency, XO. Prior to that he was the Managing Partner of Media VC fund, Curious Ventures. In the past, he was a founding member of MyoStim, a cell regeneration medical startup that was awarded two patents.
Phillis Ho, Media & Marketing Manager
Turkish Airlines, Wan Chai, Hong Kong, China 
Phillis lived in Stockholm, Shanghai & Lisbon. Currently with Turkish Airlines Hong Kong, managing the media and marketing activities. Prior to that, she worked for Citibank credit card marketing and international-based & Swedish advertising agencies, managing clients such as British Airwways, oneworld alliance and Finnair HK & China. Despite her career milestones fell onto marketing arena, Political Science & Philosophy was her major at HKU.
Erik Huberman, CEO & Founder
Hawke Media, Santa Monica, California, USA
Erik Huberman is the Founder & CEO of Hawke Media, a full-service outsourced CMO and digital marketing agency based in Santa Monica, CA. In 3 years, Hawke Media has grown from 7 to over 70 employees and has been valued at $30 million. Clients include Red Bull, Verizon Wireless, evite, TRX, Raleigh Bicycles, and many other large and small brands. Prior to Hawke Media, Erik founded, grew and sold Swag of the Month and grew Ellie.com's sales to $1 million in four months. As a serial entrepreneur and brand marketing expert, Erik has become one of the most sought-after thought leaders in the business. Erik is the recipient of numerous honors and awards including Forbes30 under 30, Inc Magazine's Top 25 Marketing Influencers and a 2016 Telly Award for the Hawke Media commercial he co-wrote and starred in.
Russ LeBlanc, Managing Director
97 Degrees West, Austin, Texas, USA
Russ is the Managing Director of 97 Degrees West, an independent advertising agency in Austin, TX.  Russ has a Bachelors Degree from Louisiana State University, a Masters Degree in Business from the University of Notre Dame and studied International Marketing at the London Business School.
Andreea Leonte, Creative Strategist
SmileBack, Berlin, Germany
Andreea is the Former Creative & Strategy Director with McCann PR Bucharest.  After more than 14 years in communications, leading brand, corporate, and internal communications for billion-dollar companies and achieving award-winning results, she left the industry behind and switched to the agile environment of startups. She is now Director of Marketing with SmileBack, the customer satisfaction platform which empowers companies to deliver quality customer interactions while also helping them to gather and integrate meaningful data into their business strategy for sustainable growth.
Aylin Mutlu, Head of Marketing, Branding and Communication
Metro Cash and Carry Turkey, Istanbul, Turkey
Marketing professional currently managing the Marketing dept of Metro Turkey, including trade marketing/CRM, branding, digital marketing, fairs/events since 2011. Previous retail and marketing experience both in Turkey and USA since 1990.
Rajendran Nair, Partner
Rampetus Inc, Fremont, California, USA
Rajendran is a marketing executive with a successful track record running marketing at technology startups.  He has marketed to IT, Sales, Marketing and Finance at small to large enterprises – leading to transformative new market entry and product launches, increased market share, and successful exits. He was previously at Intalio, the leader in business process management systems, which had a successful exit in Q4 2015.
Katarzyna Pawlikowska, Co-founder and Co-owner
Garden of Words, Warsaw,  Poland
World-class expert in females' social and consumer behaviour and marketing communication to woman. She has initiated the largest pioneering research depicting present woman in Poland. Founder and leader of Garden of Words, a consulting and marketing communication agency. International speaker and member of the M2W Global Steering Committee. Lecturer in PAN and Warsaw University. Author of two books on social and consumer behavior of women. Media speaker, trainer and strategic consultant for various businesses. Juror of the Polish and international business competitions.
Mikaela Porazzo, Marketing Manager
IntelePeer, San Mateo, California, USA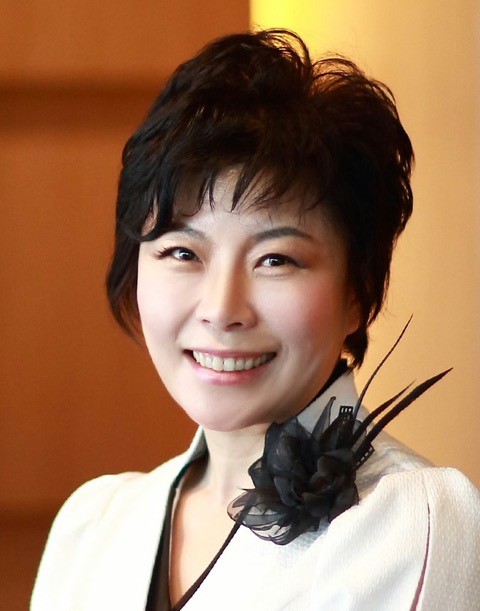 Jung Hieh Shon, CEO
Hanaro Adcom, Seoul, South Korea
CEO of HanaroAdcom, visual design company for 23 years.  Adjunct Professor of Hanyang University in Seoul.  Director of Korean Women Entrepreneurs Association.  Director of Brand Design Association of Korea.  Commitee of the launch of a presidential committee for social integration's PR department.        
Michelle Stephens, Chief Strategy Officer
Caribbean Strategy Inc., Gros Islet, Rodney Bay, Saint Lucia
Michelle Stephens-Jules is a Chartered Marketer and Certified Strategy and Business Planning Professional. She leads a team of professionals as Chief Strategy Officer of the consulting firm Caribbean Strategy Inc.  Mrs. Stephens-Jules holds a Masters of Business Administration from the Edinburgh Business School in Scotland and Post-Graduate Certificate in Marketing from the Chartered Institute of Marketing, UK.  She has gained over 15 years' experience in marketing, business development and strategic planning within the public and private sectors across the Caribbean.  Having developed an expertise in identifying and resolving ineffective strategies, Mrs Stephens-Jules coaches clients to imagine, craft and implement turnaround strategies that drive market share growth and increased revenue; at the same time helping clients identify the right talent and resources to implement the strategies.  Apart from her consulting work, Mrs Stephens-Jules writes in the Antigua, St. Lucia and Organisation of Eastern Caribbean States (OECS) Business Focus Magazines on business strategies and a wide range of other business topics targeted at entrepreneurs and small businesses.
Charles White, Principal Administrator, International Relations (retired)
European Commission, Brussels, Belgium