2016 Live Event Awards Categories Judging Committee
Committee Chair:
Kristin Marcell, Vice President
SmartMark Communications, Langhorne, Pennsylvania, USA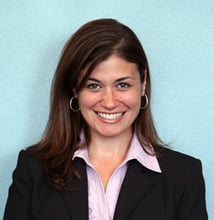 Focused on ensuring high-quality deliverables and results, Kristin is responsible for managing all aspects of PR and marketing for clients at SmartMark Communications. Prior to joining SmartMark, Kristin gained experience at a large, global public relations firm based in Washington D.C., where she provided communications counsel and service to a number of clients, including several high-profile energy and environment organizations, utilities, and corporations.
IPreviously, Kristin was the Communications Director of the Federal Motor Carrier Safety Administration (FMCSA) at the U.S. Department of Transportation (DOT) and directed the agency's communications program, as well as serving as its official spokesperson. Kristin was also the Director of External Affairs for the U.S. House Committee on Resources, General Electric's Political Action Committee Manager in their Washington, D.C. corporate office, and she served as a legislative staffer to two former congressmen in the U.S. House of Representatives.
Committee:
Pelin Akpinar, Partner Content Specialist
Booking.com, Istanbul, Turkey
Numan Selim Bilgin, Director
The LOOP Event, Istanbul, Turkey
Alyssa Dver , Executive Marketing Advisor
Mint Green Marketing, Westborough, MA, USA
Alyssa is CEO & Executive Marketing Consultant at Mint Green Marketing. With expertise in marketing products and services to human resources professionals, IT and financial services companies, Alyssa's experience as an interim CMO covers all marketing tools and techniques. Clients are based around the world and typically sell internationally.
John Derek Krohn, Communications Manager
US Department of Energy, Washington, D.C., USA
John has served as a lobbyist and strategic communications professional for nearly 15 years. Over his career he has developed strategic campaigns to support hundreds of millions of dollars of private investment, national policy development, and not-for-profit advocacy and fundraising campaigns.
Dr. Shih-Wei Sheu , Researcher
Hakka Affairs Council, Tongluo Township, Taiwan (R.O.C.)
I would like to say life is an art. I tried hard to get the highest achievement in academic. Learning so many important concepts about international negotiations, operations management, managerial accounting, executive leadership, statistical methods, strategic global marketing, and dissertation. But this is a never-ending way to flourish my life.
Chris Simpson , Managing Director
AbraxysGlobal Ltd, London, London, United Kingdom
Worked in industry for 35 years, with the last 12 as Managing Director of AbraxysGlobal Ltd, looking after Health and Safety, Compliance and Sustainability in the Global Events industry. Based in London, but travelling internationally working to make our interesting exciting and safe.
Rick Turner , Account Executive
Extraordinary Events, Cleveland, Ohio, USA
Rick Turner is a 17-year veteran of the Hospitality, Culinary and Special Events industries. Turner works as the lead account executive headquartered in Cleveland to serve expanding business in the Midwest for Extraordinary Events.