2016 New Product and Service / Information Technology Awards Judging Committee
Chair: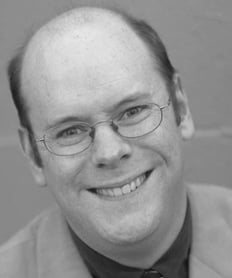 Derek Gerry, Director, Strategic Accounts
C-4 Analytics, Saugus, Massachusetts, USA
Derek Gerry is Director, Strategic Accounts at C-4 Analytics, a provider of customizable full service digital marketing solutions in Boston. A skilled content and search optimization strategist with a deep appreciation for Saul Bass, Ken Nordine, and the fundamentals of marketing communication, Derek has been part of the team at C-4 Analytics since 2010. In his capacity as Director of Strategic Accounts, Derek has developed and implemented campaigns in the health care, consumer retail, energy, and automotive sectors.

Derek has spent nearly 20 years creating content and marketing campaigns for online audiences, working for some of the United States' top companies, including Standard & Poor's, Harcourt Brace, and IAC.

Derek is also an accomplished broadcaster who hosts a weekly news and commentary show in Boston, and he has appeared on several talk stations in the Boston area.
Committee:
Doa'a Arafat, Quality & Development Specialist
Jordan Engineers Association, United Arab Emirates
Stephanie Bailey, Senior Director, Product Marketing
AgileCraft, Georgetown, Texas, USA
Pamela Clark, Founder & Executive Director
New Heights Educational Group, Defiance, Ohio, USA
Pamela Clark is the Founder/Executive Director of the New Heights Educational Group (NHEG). NHEG is an educational 501(c)(3) nonprofit organization located in Defiance, Ohio. Ms. Clark has been assisting families with their educational needs for 12 years. She is married and has two grown married children and one grandchild, all of whom reside in Defiance, Ohio. Throughout the years, the NHEG organization and Ms. Clark have received several business awards and other forms of recognition from the Stevie Awards. Ms. Clark is honored and happy to help judge this year's American Business Awards.
Michael Gale, Partner
Pulsepoint Group, Austin, Texas, USA
Michael is a partner at PulsePoint group. He is a recognized industry expert in integrated technology marketing, having founded Strategic Oxygen in 2001, which is widely seen as one of the technology industry's primary data toolset for marketers. The company was sold to Forrester Research in 2009. He has worked directly on over 500 global programs and campaigns for major technology brands since 2001. The long-term engagements covered marketing re-structuring architectures, a scorecard, and a marketing audits process (with industry norms), as well as marketing thought leadership initiatives.
Stephen Lavin, Senior Vice President Corporate Information Technology
Outerwall Inc., Bellevue, Washington USA
Stephen and his teams innovate, develop, and operate performance driven, low cost business products and technology service solutions for the Outerwall family of companies; redbox, Coinstar, and ecoATM. Stephen also drives corprorate technology R&D, strategy, and execution for new adjacencies.
George Lin, Chief Information Officer
CallidusCloud, Dublin, California, USA
George Lin currently serves as the Chief Information Officer of CallidusCloud, the global leader in cloud based sales, marketing, learning and customer experience solutions. Previously, George was CIO of Dolby Laboratories, Advent Software, EMC Software Group, a Division of EMC and Documentum. George is a recipient of three industry awards.
Venkat Machaneni, Executive Director
E Center Inc., Philadelphia, Pennsylvania, USA
Venkat Machaneni is the Executive Director for E Center where he runs the Enterprise Transformation business serving Fortune 500 clients and Federal Government Departments. He has over 20 years' experience in IT Strategy, Enterprise Transformation and Business Analytics. He served on Technology Advisory Boards for several startups and has experience in incubating niche business models & patent development. He holds a Master's degree in information systems from Carnegie Mellon University and an MBA from Cornell University.
Ajoy Mallik, SVP, Emerging Tech and Innovation at SYNTEL
Follow[the]seed, Saratoga, California, USA
I co-founded Follow[the]seed, a set of funds using data driven technology to invest in consumer and enterprise grade disruptions across Australia, US, Israel, and China. I am also involved in an ambitious project at a mid cap company, setting up a Business Unit in Innovation, to take the company to its next level in growth and prominence.My large cap public company senior executive roles have covered companies from India's premier brand (TATA), to Cognizant. Each of my public company roles involved being the "map"? between the entrepreneurs and innovators.
Catherine McQuaid, Consultant
CMassociates, Toronto, Ontario, Canada
Catherine Mcquaid is a Big Game Hunter in the Urban Jungle. Her clients are business services firms who want to become suppliers to the Fortune 1000.
Carlos Minetti, President, Consumer Banking
Discover Financial Services, Riverwoods, Illinois, USA
Carlos Minetti is the President of Consumer Banking for Discover Financial Services and has also served as the Chief Risk Officer and EVP, Cardmember Services. Prior to Discover, Mr. Minetti was the SVP of Card Operations for American Express. An engineering graduate of Texas A&M and Booth School of Business.
Rajesh Mudiakal, Senior Consultant
Ernst & Young India, New Delhi, India
Rajesh Kumar Mudiakal is a Senior Consultant in IT Advisory with Ernst & Young, India. He has an overall Experience of 19 years in areas like IT, Manufacturing and Project Management. He has completed M.S in Mechanical Engineering from University of Bristol in UK and an Executive Certification in Strategy Consulting (Driving Strategic Impact) from Columbia Business School, US and was a commonwealth Scholar. He has expertise in the areas of Project Management, Program Management, Strategy Consulting, Risk Management, Agile project Management and SAP Consulting.
Govindraj Muthyalu, CEO
Cashpundit Inc., Dubai, United Arab Emirates
Govindraj is a CPA and has more than 25 years of finance, accounting, and IT experience. He has worked as a controller and a CFO of many multi-million dollar companies. He is the CEO of Cashpundit Inc., a startup that he founded to help businesses manage their cash flows.
Ken Phelan, CTO
Gotham Technology Group, New York, New York, USA
Ken Phelan is a founding partner and Chief Technology Officer of Gotham Technology Group. Founded in 2001, Gotham has grown to 87 million dollars in annual revenue, and serves many of the world's largest organizations with integrated solutions in virtualization and security. Ken's blog can be found at: http://blog.gothamtg.com/author/kenphelan/.
Wayne Sleight, COO
97th Floor, Lehi, Utah, USA
Wayne Sleight is the COO of 97th Floor, an award-winning, full-service digital marketing agency with locations in Utah and California. He has been a featured speaker at marketing conferences in North America and Europe. In 2015, Utah Business Magazine recognized Sleight as a '20 in their 20s' business leader.
Shoab Syed, Systems Support Management
SJS Solutions, Toronto, Ontario, Canada
Daryl Wieland, Risk Management Practice Lead
IT Cadre, Ashburn, Virginia, USA
Daryl Wieland is IT Cadre's Customer Financial and Risk Management Practice Lead where he provides trustworthy insights by helping organizations move their risk exposure within their risk appetite.
Kirsten Wilkinson, EDI Analyst
AmerisourceBergen, Frisco, Texas, USA
I have been honored to have had a successful career in Customer Service Management and IT in the consumer goods manufacturing industry. I have recently entered the pharmaceuticals industry which I have found to be very challenging and exciting. I am happily married and we have a seven year old son.
Kevin Williams, CEO
Tekconnx, Fredericksburg, Virginia, USA/p>